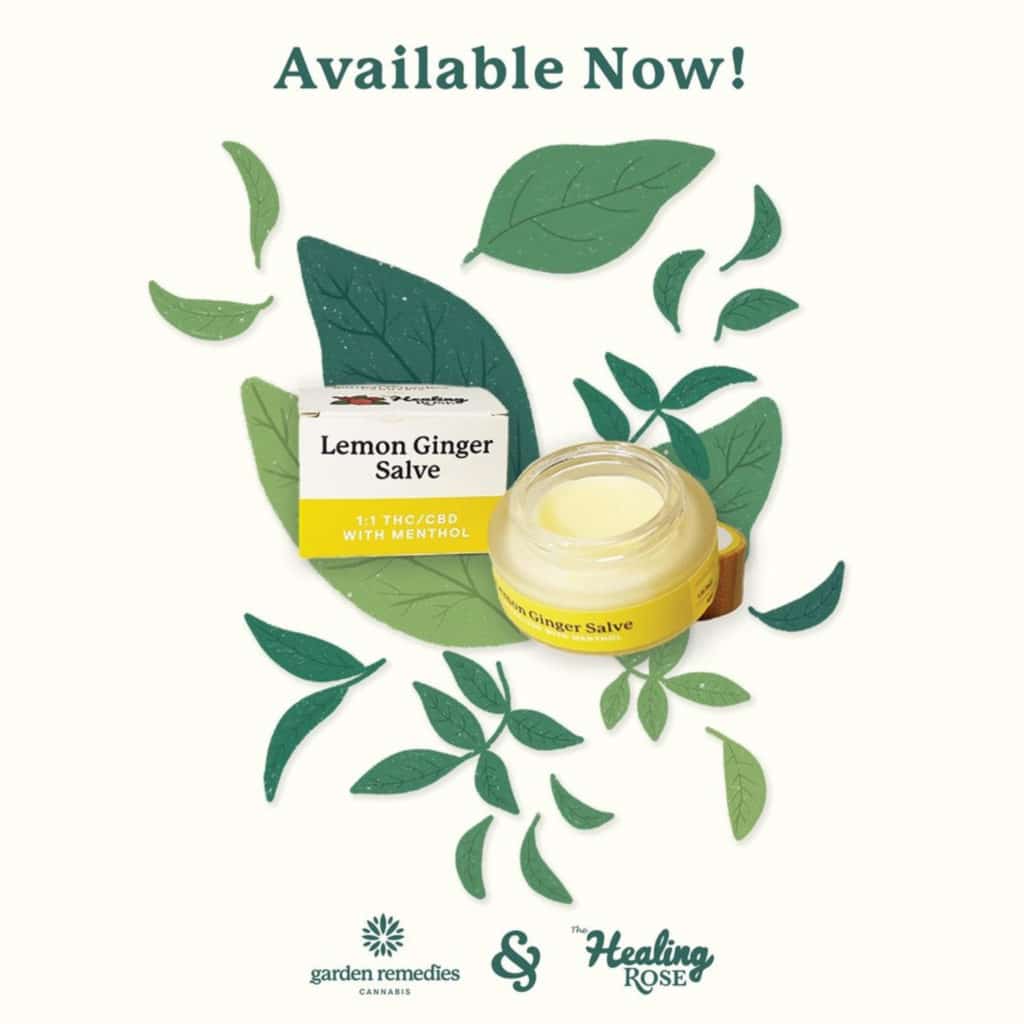 THE HEALING ROSE COMPANY AND GARDEN REMEDIES DELIVER HIGH QUALITY CANNABIS-INFUSED PRODUCTS TO THE MARKETPLACE
New Partnership Launches with Lemon Ginger Herbal Salve
Infused with THC and CBD for Intense Relaxation and Relief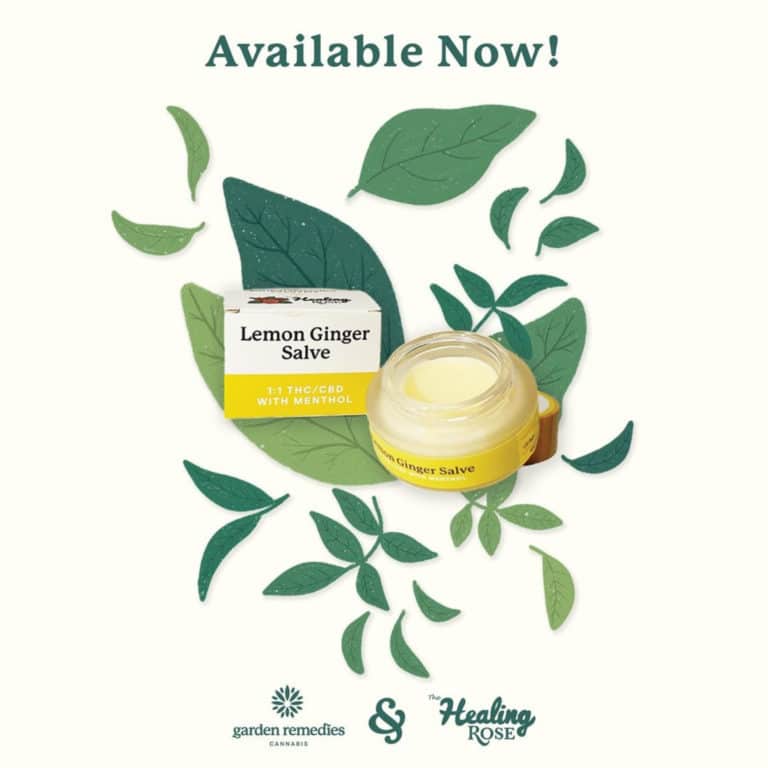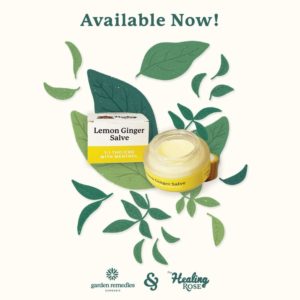 NEWBURYPORT, MA – AUGUST 6, 2021 – The Healing Rose Company, a women-owned handcrafter of body care products using certified organic ingredients, announced today an exciting partnership with Garden Remedies Cannabis, a Massachusetts-based grower and provider of premium cannabis products. The Healing Rose will provide its certified organic, high-quality ingredients to the partnership, and Garden Remedies will combine them with its 1:1 cannabis extract from their superior, locally grown cannabis. The first product resulting from this partnership will be a 1oz Lemon Ginger Herbal Salve with 150mg THC and 150mg CBD. Garden Remedies will manufacture the salve in their CCC licensed production facility. Garden Remedies is thrilled to have the ability to sell the new salve and all future collaborative products in their three Massachusetts dispensaries and will distribute the product wholesale to other vendors across the state.
"We are excited to establish this important partnership with Garden Remedies Cannabis, a leader in the Massachusetts medical and recreational cannabis markets," said Laura Beohner, president and co-founder, The Healing Rose Company. "We're proud to work with a company that shares our values and is dedicated to creating highly effective, botanically rich, products using 100 percent USDA Certified Organic ingredients that will delight customers, beginning with the wonderful Lemon Ginger Herbal Salve."
Staff from The Healing Rose were on hand at Garden Remedies to oversee early production of the Lemon Ginger Herbal Salve to ensure the consistent quality customers expect from The Healing Rose Company. The Lemon Ginger Herbal Salve will be available for sale beginning today, August 6th, at Garden Remedies' Massachusetts dispensaries in Melrose, Marlborough, and Newton. The salve will also be available wholesale to other Massachusetts cannabis retailers, allowing consumers across the state to experience robust relief through quality ingredients.
"We are excited about our co-branded partnership with The Healing Rose," said Jeff Herold, co-CEO/COO of Garden Remedies, Inc. "The Healing Rose is a leading Massachusetts supplier of CBD topical creams made with high-quality, all-natural ingredients. Working together, we are going to introduce our customers to a co-branded topical salve that features THR's premium ingredients and Garden Remedies' high-quality cannabis mixed in a 1:1 THC to CBD ratio. We are excited about working with another woman-founded and led company that shares many of our values. We expect this to be one of the finest quality THC topical salves available in dispensaries across Massachusetts."
The Healing Rose Company is well known for making handcrafted CBD-infused bath and body products including salves, massage oils, bath soaks, lip balms, and more. They carefully manufacture all their own products using only premium, 100 percent USDA Certified Organic ingredients so their customers can be confident that these products are healthy and effective. The joint venture between The Healing Rose Company and Garden Remedies will expand the reach of high-quality products that provide consumers with a sense of calm and feelings of serenity and relief. For more detail on all of The Healing Rose Company products, visit thehealingroseco.com.
About Garden Remedies
Founded in 2013, Garden Remedies has been offering premium cannabis grown naturally in Central Massachusetts since 2016. It grows, creates, tests and packages its products at its cultivation center in Fitchburg, offering its products at their Marlborough, Melrose and Newton adult-use and medical dispensaries as well as at third-party dispensary partners across the Commonwealth. The company is also a leader in the B-to-B wholesale sector and emerging home delivery operations as well.
About The Healing Rose Company
Founded in 2016, The Healing Rose Company is a MDAR licensed processor of handcrafted body care and oils using certified organic ingredients, infused with CBD hemp extracts. The Healing Rose team handcrafts every product, from raw ingredients to finished product, in small batches with love and healing intentions. Ethics and morals are the fabric of The Healing Rose, a woman-led company using only natural ingredients that are cruelty free, paraben free, and GMO free. High-quality products from The Healing Rose can be found at over 150 unique retailers across 22 states, as well as at our flagship manufacturing facility and boutique at 23 Hale Street in Newburyport, Massachusetts, and online at thehealingroseco.com.