Body
Awaken & Refresh Roll On Oil | 100mg CBD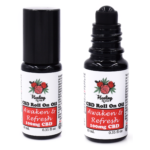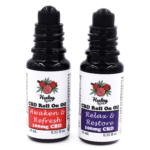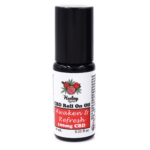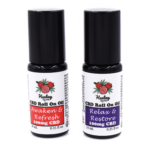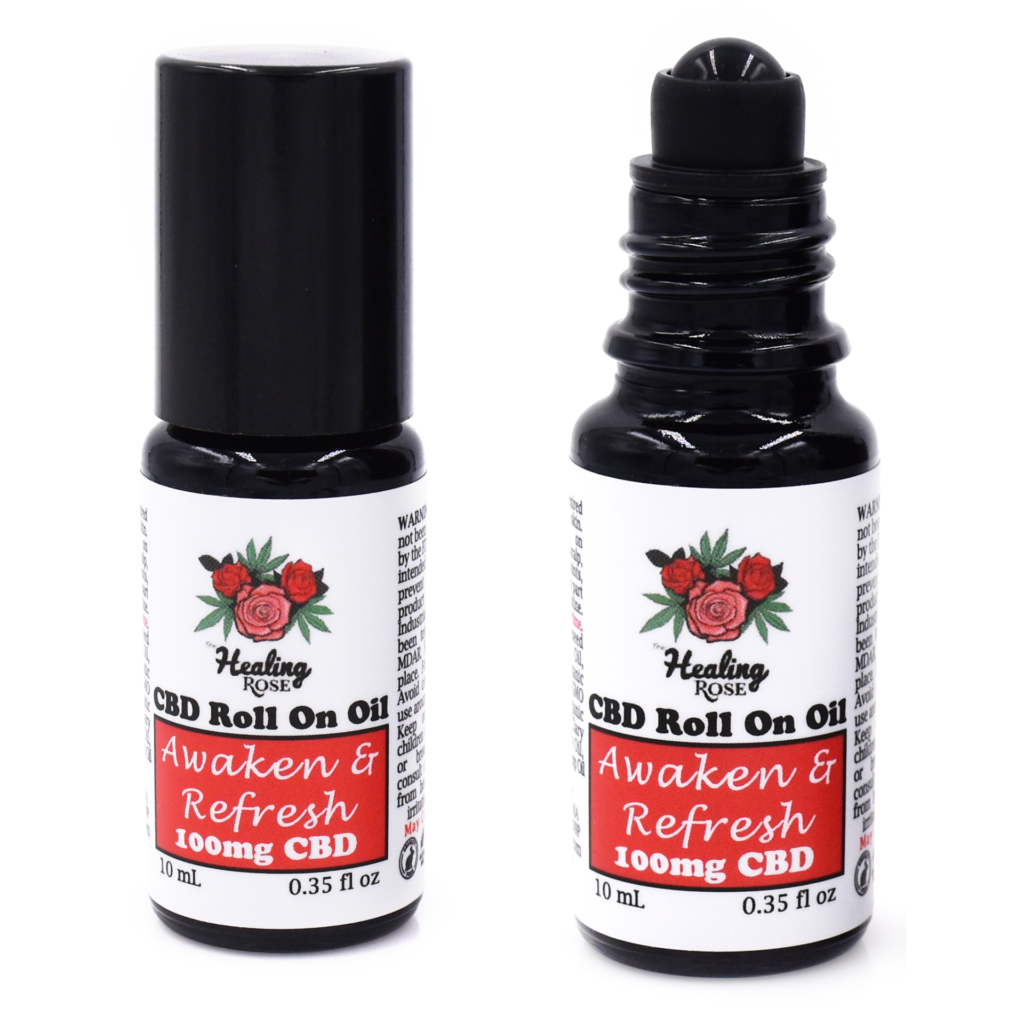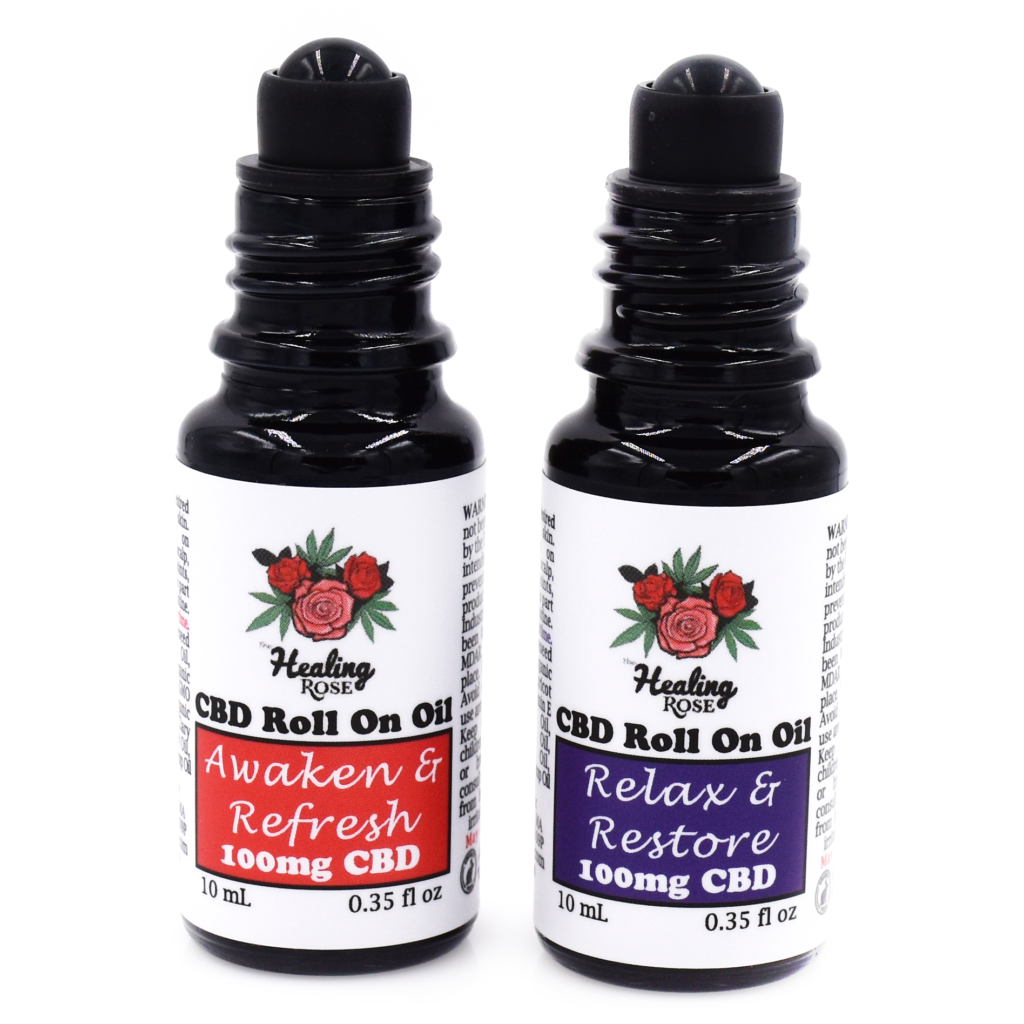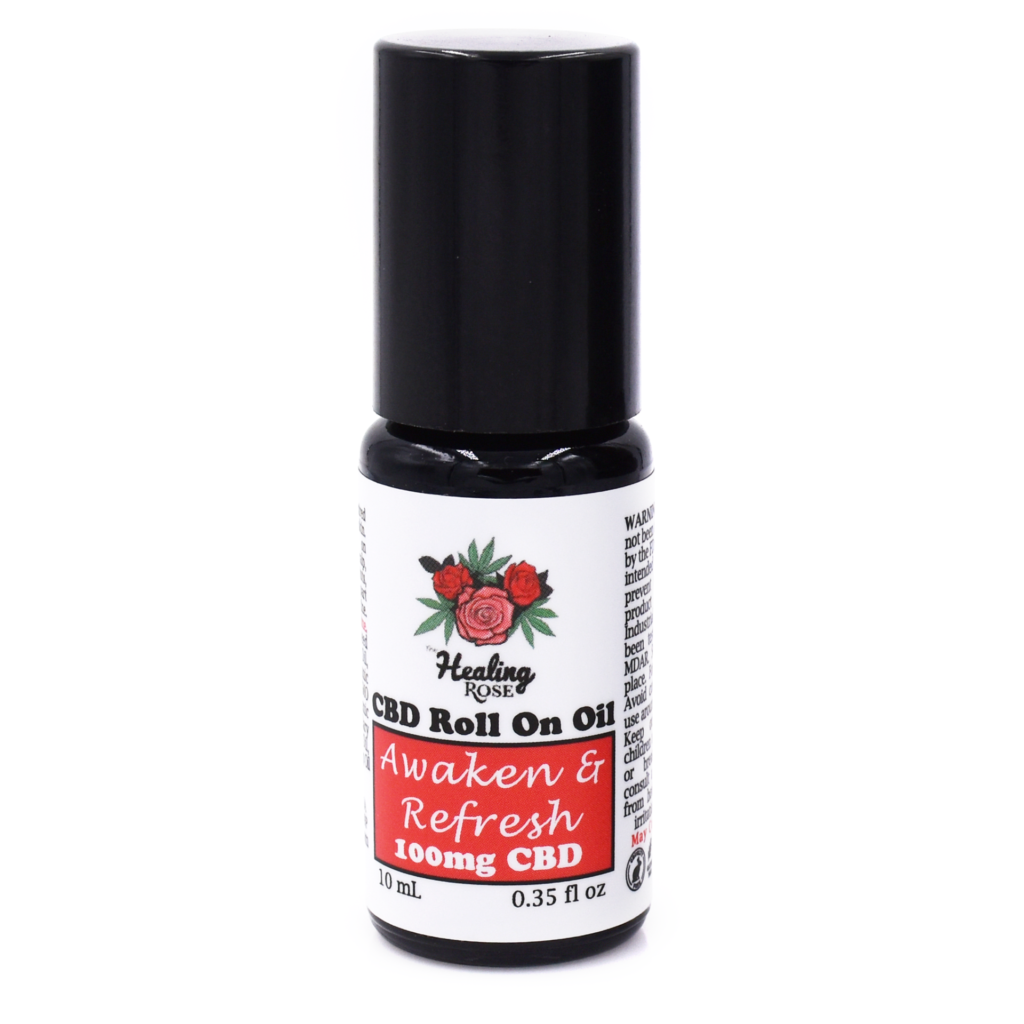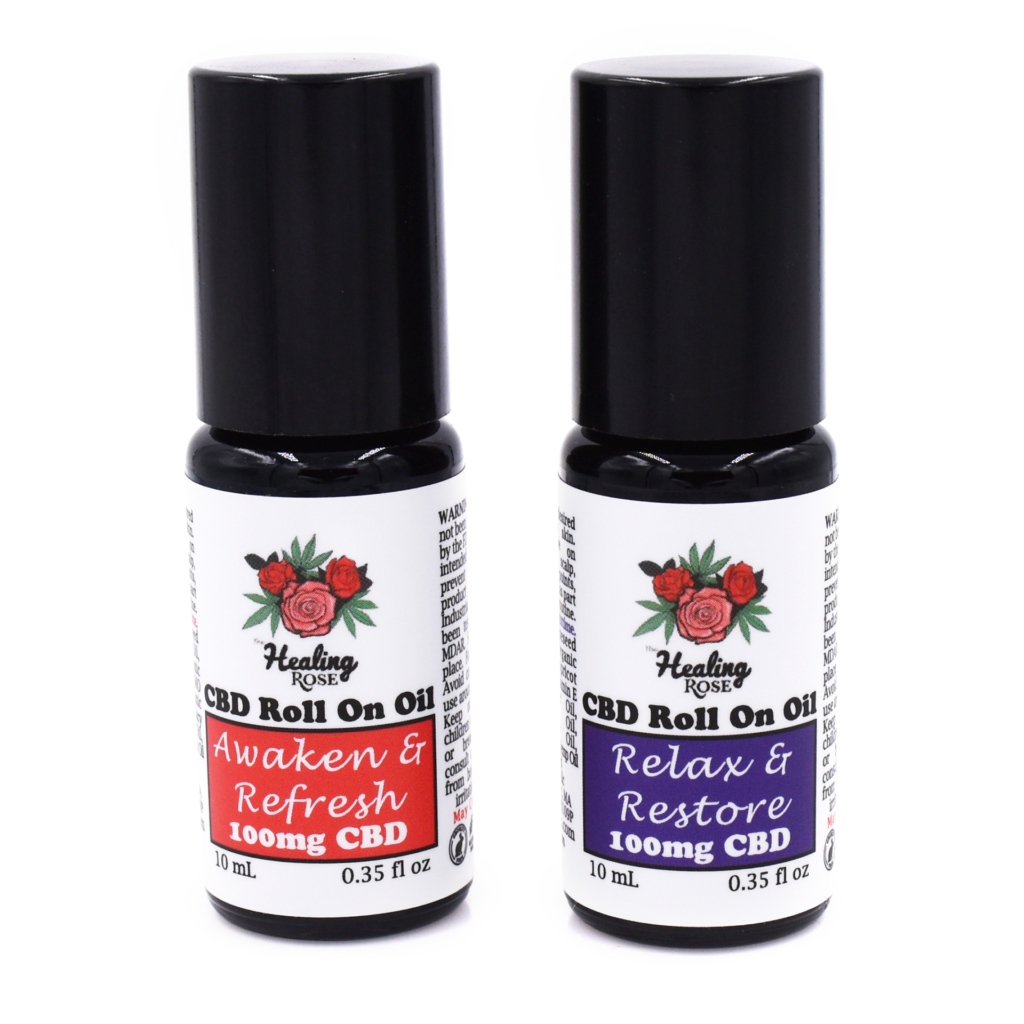 Body
Awaken & Refresh Roll On Oil | 100mg CBD
$25.00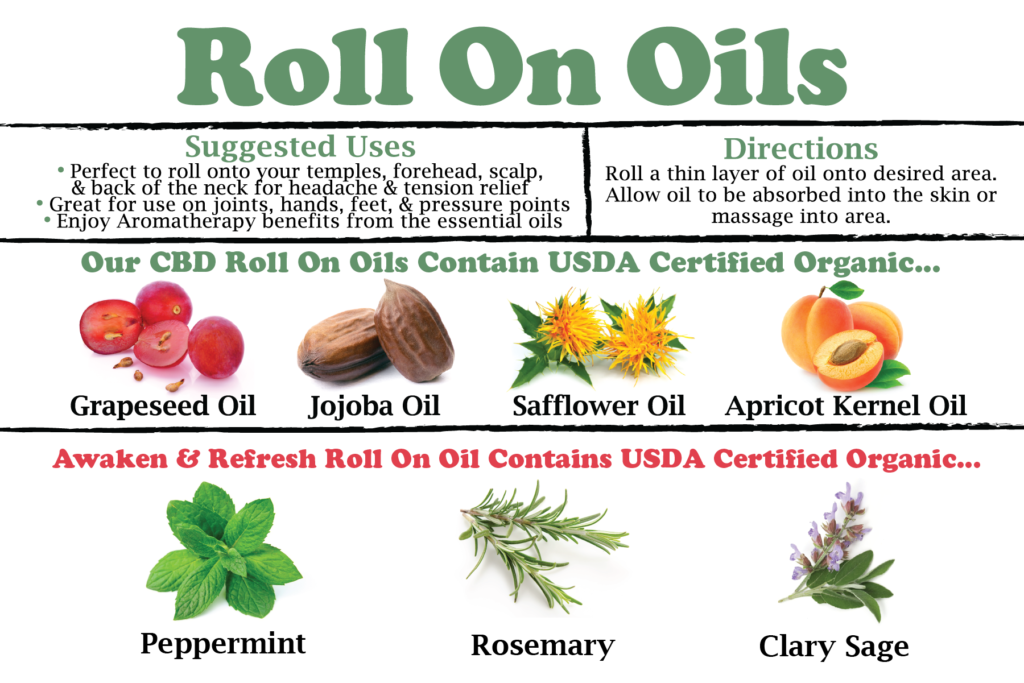 Made with Only 9 Ingredients!
1. Organic Grapeseed Oil
2. Organic Jojoba Oil*
3. Organic Safflower Oil*
4. Organic Apricot Kernel Oil*
5. Non-GMO Vitamin E Oil
6. Organic Peppermint Oil
7. Organic Rosemary Oil
8. Organic Clary Sage Oil
9. 100mg CBD from Phytocannabinoid Rich Hemp Oil
*Unrefined Oil
Out of stock
Brand New, Upgraded Packaging!
Now found in Ultraviolet Glass Bottles with a soothing glass ball application.
Our 0.35oz Awaken & Refresh Roll On Oil (100mg CBD) was created to be used on joints, temples, forehead, back of the neck, and pressure points. We use Peppermint, Clary Sage, & Rosemary to create an uplifting, awakening effect through aromatherapy. Our Roll On Oils are great for on the go use, and is made with only fast absorbing oils that won't leave any greasy residue. This product is vegan and free of any animal products or by-products.
Full Ingredients List: Organic Grapeseed Oil (Vitis Vinifera), Organic Jojoba Oil* (Simmondsia Chinensis), Organic Safflower Oil* ( Carthamus Tinctorius), Organic Apricot Kernel Oil* (Prunus Armeniaca), Non-GMO Vitamin E Oil (Tocopherol), Organic Peppermint Oil (Mentha Piperita), Organic Clary Sage Oil (Salvia Sclarea), Organic Rosemary Oil (Rosmarinus Officinalis), Phytocannabinoid Rich CBD Hemp Oil (Cannabis Sativa L.)
*Unrefined Oil
Return Policy
ALL SALES ARE FINAL. If there are any issues, please reach out to us at info@thehealingroseco.com, and we will do our best to make it right.
Allergen Warning
This product may contain tree nuts. The FDA classifies Apricot Kernel Oil as a tree nut oil. If you have a tree nut allergy, consider talking to your doctor.
Label Warning
This product has not been analyzed or approved by the FDA. This product is not intended to treat, cure, or prevent any disease. This product is derived from Industrial Hemp & has not been tested or approved by MDAR. Store in a cool, dry place. For external use only. Avoid contact with eyes and use around the under-eye area. Keep out of reach from children and pets. If pregnant or breast feeding, please consult a doctor. Keep away from heat. Do not dilute. If irritation occurs, stop use.
Relief
The roll on is ideal for those places that are hard to reach. I use it on my upper back and it gives me pain relief.