Body
Organic Raw Cocoa 1X Herbal Salve | 300mg CBD | Sensitive Skin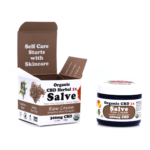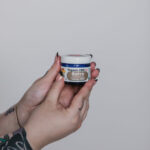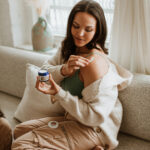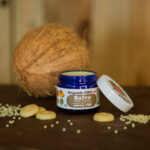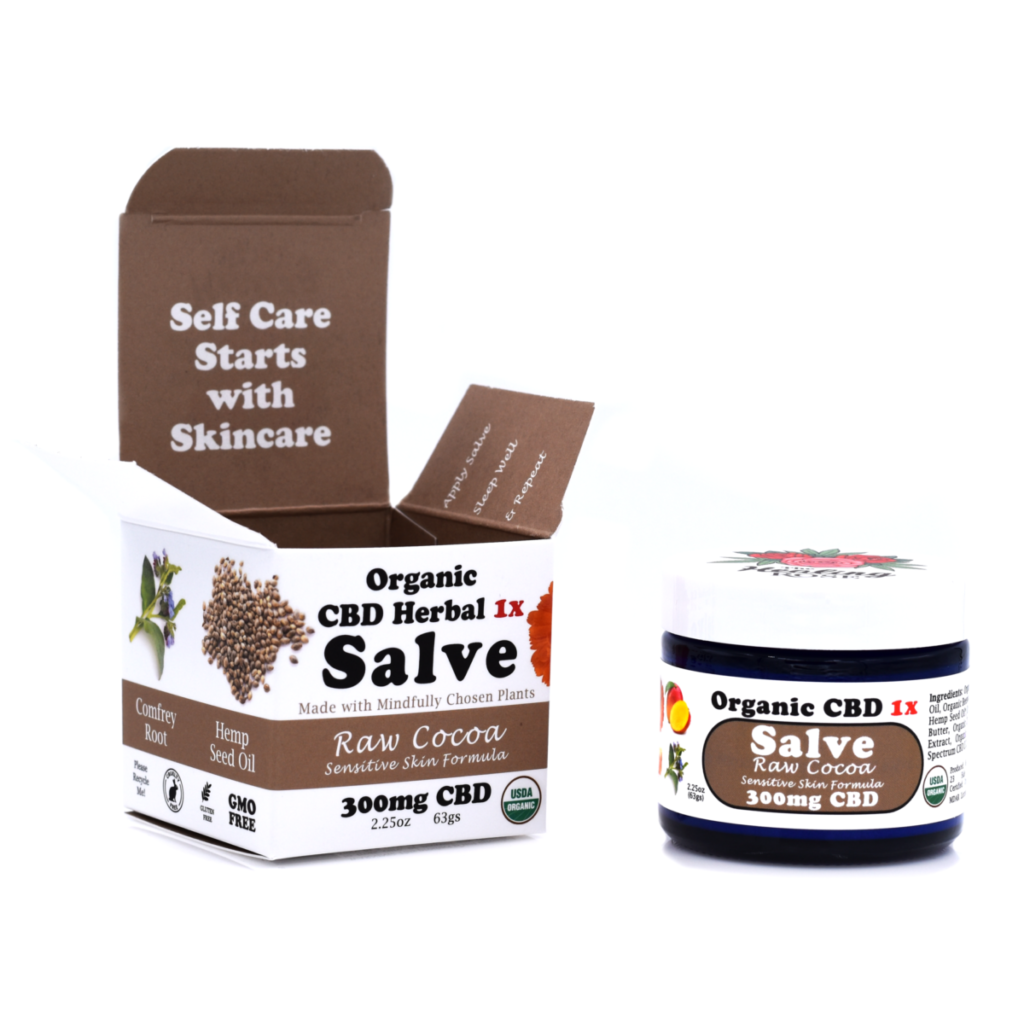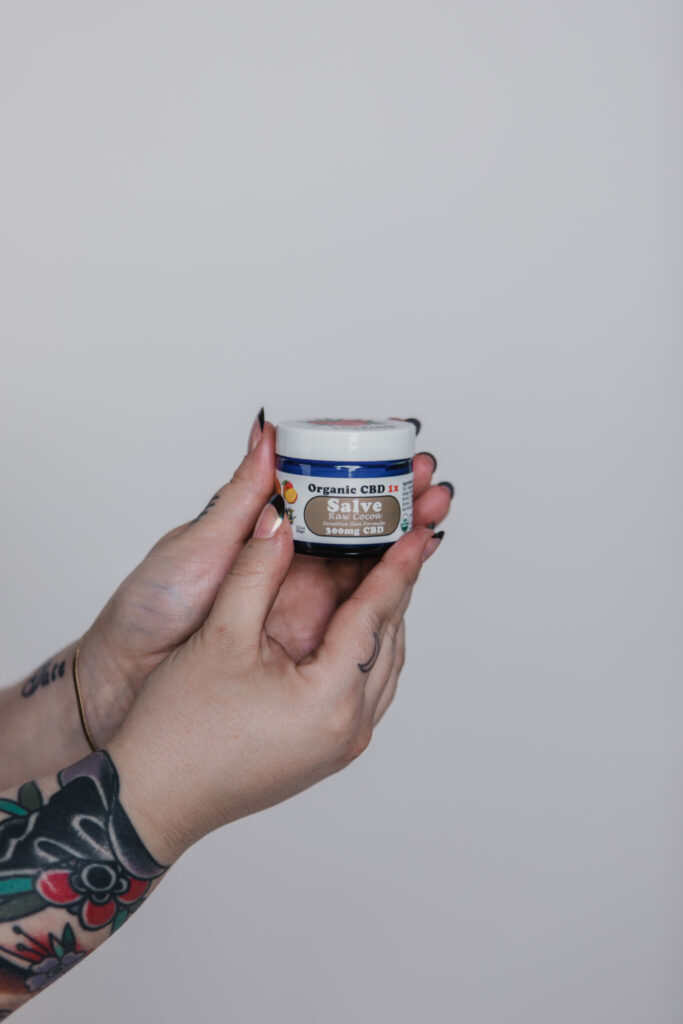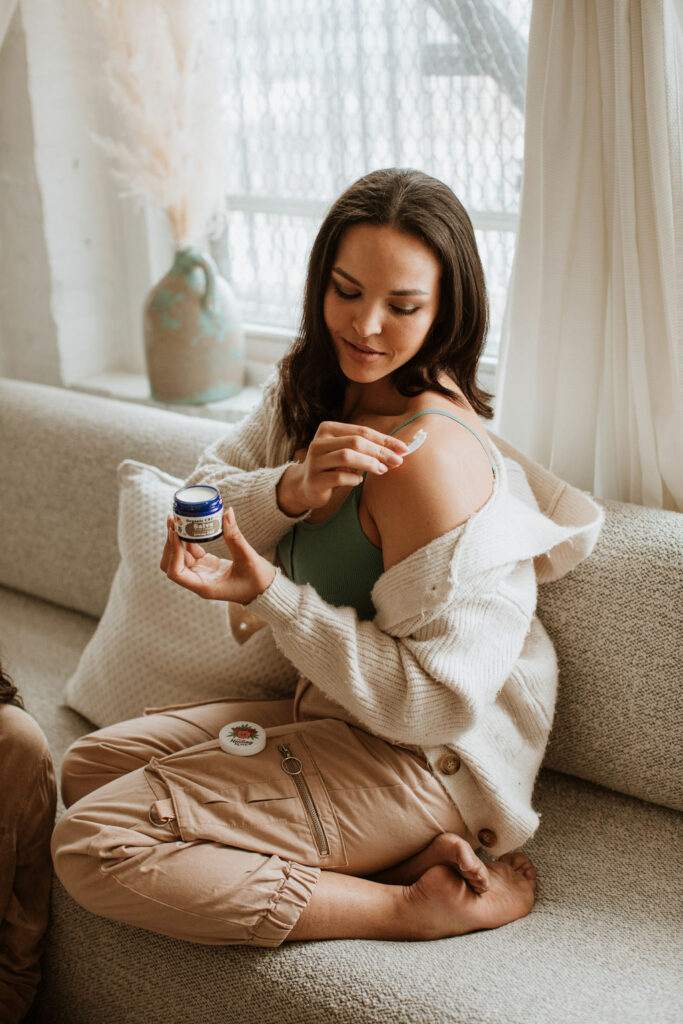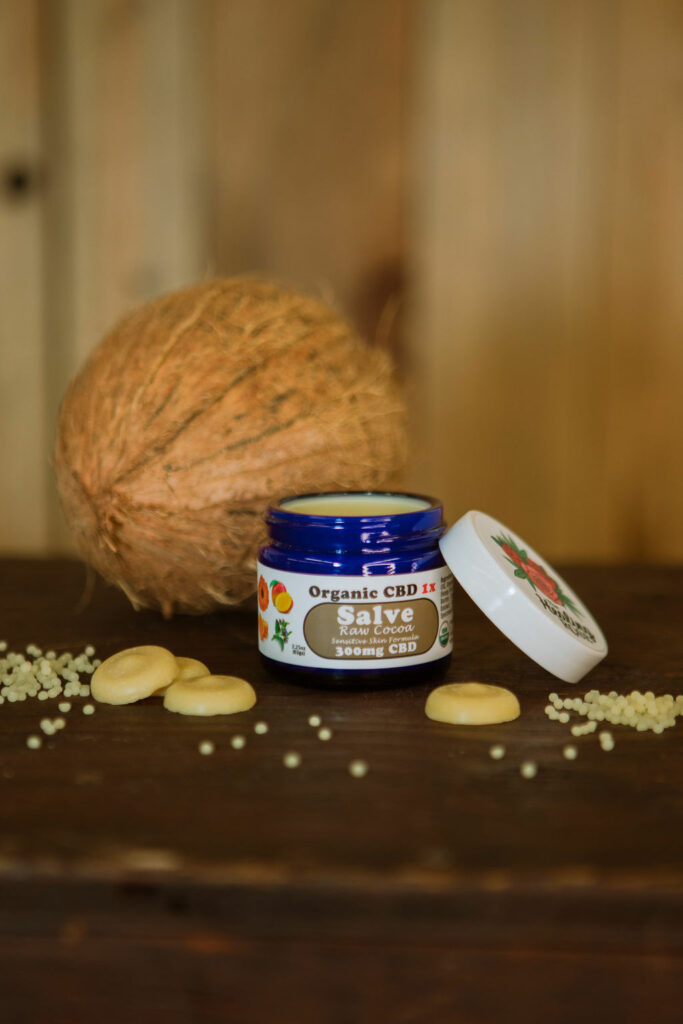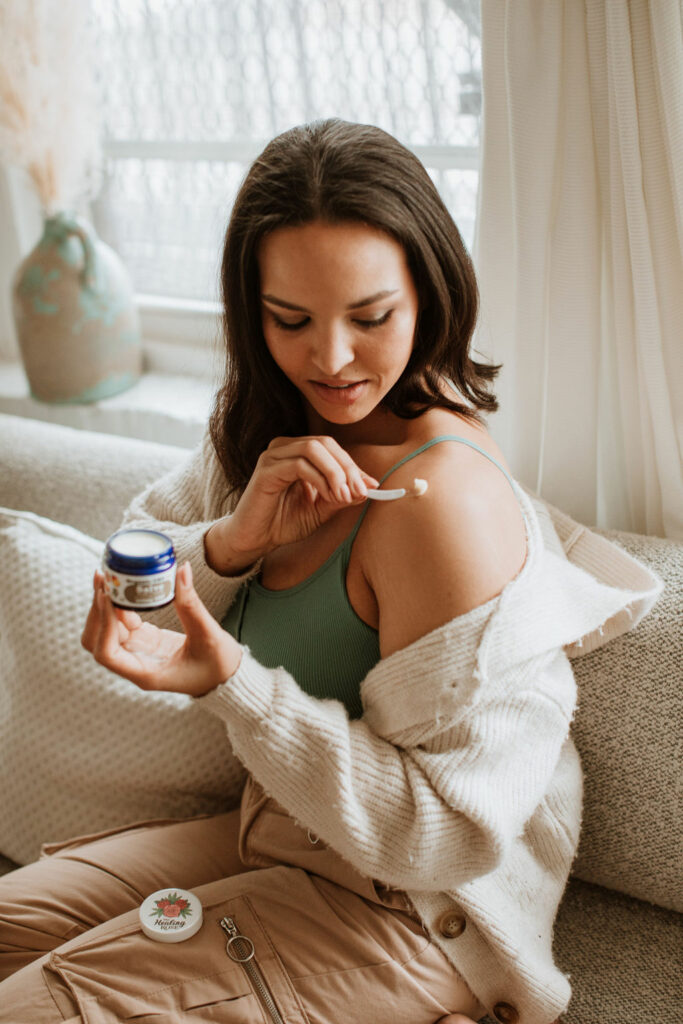 Body
Organic Raw Cocoa 1X Herbal Salve | 300mg CBD | Sensitive Skin
$40.00
Support Your Body with Simple, Hydrating Ingredients
Our 2.25oz Raw Cocoa CBD Sensitive Skin 1X Salve (300mg CBD) is made with mindful, purposefully chosen ingredients designed for sensitive skin and skin that is sensitive to scents or essential oils. Unlike our other salve formulas, this contains NO essential oils. We recently reformulated this product to have 2X the amount of CBD, as well as to include homemade herbal infusions of Calendula & Comfrey.
We encourage everyone to do their own independent research on each of our ingredients and their benefits! This formula has a delightful, light chocolate smell from our cocoa butter.
Each Salve comes with an applicator to make using the product quick and easy.
Ingredients
Organic Shea Butter (Butyrospermum Parkii), Organic Coconut Oil (Cocos Nucifera), Organic Beeswax (Cera Flava), Organic Cocoa Butter* (Theobroma Cacao), Organic Hemp Seed Oil* (Cannabis Sativa), Organic Jojoba Oil* (Simmondsia Chinensis), Organic Mango Butter (Mangifera Indica), Organic Olive Oil* (Olea Europaea), Organic Comfrey Root Extract (Symphytum Officinale), Organic Calendula Extract (Calendula Officinalis), Organic Full Spectrum CBD CO2 Hemp Oil (Cannabis Sativa L.), Non-GMO Vitamin E Oil (Tocopherol)
 *Indicates an Unrefined Oil or Butter
Suggested Uses:
Moisturize & Nourish Dry, Irritated Skin
Unscented Joint & Muscle Support
Directions:
Use pea-shaped amounts on desired areas 1-3 times a day or as needed. Massage into skin and allow oils to absorb. Adjust amount and frequency based on experience. For best results, use daily as part of a self care routine.
Label Warning
This product is not intended to treat, cure, or prevent any disease. Store in a cool, dry place. For external use only. Avoid prolonged sun exposure for up to 8 hours after applying. Avoid contact with eyes and use around the under-eye area. Keep out of reach from children and pets. If pregnant or breastfeeding, please consult a doctor. Keep away from heat. Do not dilute. If irritation occurs, stop use. This product derived from Hemp has not been tested, analyzed, or approved by the Massachusetts Department of Agricultural Resources or the FDA.
Return Policy
ALL SALES ARE FINAL. If there are any issues, please reach out to us at info@thehealingroseco.com, and we will do our best to make it right.
Allergen Warning
This product may contain tree nuts. The FDA classifies Coconut Oil & Shea Butter as tree nut oils. If you have a tree nut allergy, consider talking to your doctor.
Wonderful product
Love this stuff. It helps my pain so well. Fibromyalgia and Sarcoidosis have me in their grip. At least with this and some Ibuprofen I get some relief. This is my second purchase, and I'll keep buying.
C
Carrie "Crazdude" Lindstrom
Smells so comforting and works wonders!
On a business trip to Boston in January, I stopped in Lee Provisions in Lee, MA. My hands were aching from the long, stressful drive. Since I had more driving ahead but needed relief sooner rather than later, I figured I'd give CBD salve a try. I impulse bought a petite size (0.25oz) of the cocoa salve and I've fallen in love. Once I started using it on my hands, the cocoa scent was warm and soothing and soon my hands didn't feel the ache of my steering-wheel stress-grip! I have chronic tendonitis but I can't just take a break from hands since my work, travel for work, chores, and past-times all involve my hands. Using this when I feel the inflammation flare up makes it possible to do what I need to do and want to do without the inflammation discomfort! So here's a huge kudos to The Healing Rose and the helpful staff of Lee Provisions for recommending this awesome salve!
So nourishing and calming
My go to when my skin is dry and irritated. It is soothing and moisturizing!
This helped soothe my sore shoulders and back after a workout and no fragrance to it. Just what I needed!