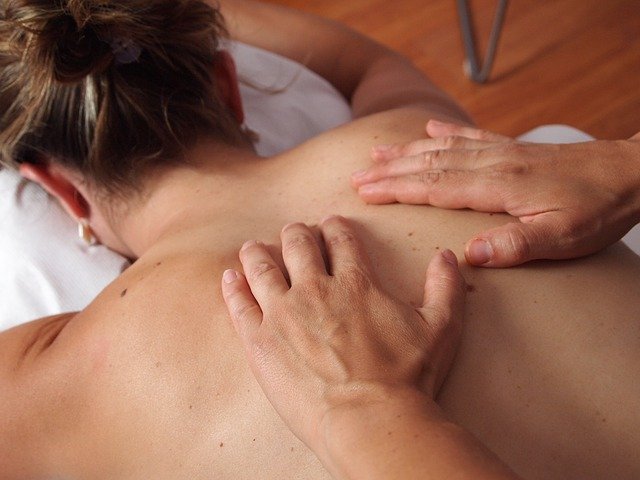 The health benefits of a good massage are hard to ignore, and a massage could be called the epitome of relaxation. Intense relief can truly be found in just one massage alone. But including a high-quality massage oil offers the opportunity to heighten the relaxation factor that much more.
What is the best massage oil for relaxation? Organic massage oil is always a good option, especially when you find an organic massage oil infused with hemp-derived CBD (cannabidiol). Take a look at some of the ways organic massage oil with CBD can increase your relaxation.
1. Incorporating CBD Promotes a Calmed State of Relaxation
CBD is perhaps most widely recognized for its ability to support a sense of calm. This cannabinoid has been researched as a potential way to help people get better sleep, combat feelings of anxiety, and more. At The Healing Rose, we believe CBD is the foundation of how to make a relaxing massage oil, because of its close ties with serenity and relaxation. Slathering one of our organic massage oils on your body allows the CBD to absorb into your skin so it can deliver those calming properties you need.
2. Organic Ingredients Deliver Peace of Mind
In your search for the best body massage oil for relaxation, you're bound to come across a litany of products. Not every product contains ingredients that are good for your body, however. In fact, many serve up a long list of questionable chemicals and agents. When you opt for organic massage oils like those available at The Healing Rose, you'll enter a deeper state of Zen with every use because you will know you are giving your body only natural, healthy ingredients.
3. Aromatically Soothing & Healing Essential Oils
Essential oils are a common additive to organic massage oils. These natural oils deliver a wide spectrum of advantages that vary depending on the plant from which the oil was derived. A good body oil must utilize only the best essential oils for ultimate relaxation. High quality essential oil options are those that yield positive psychological and physical effects to support a calmer state. Several oils are noteworthy because they offer soothing aromatics that have been shown to induce a sense of calm. Here's a look at a few of the oils we use:
Lemon:

Most citrus-based essential oils have soothing properties, and lemon is perhaps one of the most widely regarded.

Lemon oil

is commonly used in aromatherapy to help soothe stress, improve the overall mood, and even to promote sleep.
Ginger:

The sweet, spicy aroma of ginger has been a mainstay in aromatherapy for centuries. Some

studies

even suggest the smell of ginger is soothing if you feel nauseous, which can happen when you're stressed.
Lavender:

Lavender has long-been hailed for its calming properties. Research suggests the smell of lavender

soothes symptoms of anxiety

and depression because it affects the limbic system in the brain, which has a direct effect on the emotions.
4. Added CBD and Natural Ingredients that Soothe the Skin
Your skin faces the world and acts as your natural defense to so many things. Therefore, the skin gets stressed out and overwhelmed just like the rest of your body. When the skin is stressed, you may find issues with puffiness, inflammation, and even dullness or dryness.
Organic massage oils like our Lavender Herbal Massage & Body Oil with CBD deliver organic ingredients that can soothe stressed or irritated skin. CBD is widely used in skincare and research suggests it may have potential to assist with some skin related issues. Other ingredients like lavender, jojoba oil, and avocado oil are also known to give the skin a healthy dose of valuable nutrients for soothing and even healing properties.
5. CBD-Infused Massage Oils Will Ease Aches and Soreness
CBD has garnered a lot of attention in scientific studies for its potential benefits. A nice rubdown with our Lemon Ginger with Menthol CBD Massage & Body Oil delivers the perfect amount of CBD directly to your aches and soreness. Obviously, a body with less discomfort can relax so much easier.
Enjoy the most relaxing massage by using massage oil with trusted ingredients
At The Healing Rose, we want to help you feel good about feeling good! For this reason, we use mindfully chosen & carefully curated plant botanicals for their amazing healing properties. Our CBD massage oil collection is formulated with carefully chosen, 100% certified organic ingredients and high-quality CBD extracted from USA grown hemp. When your body needs relaxation, you deserve only the best. Take a look at our line of organic massage oil with CBD.