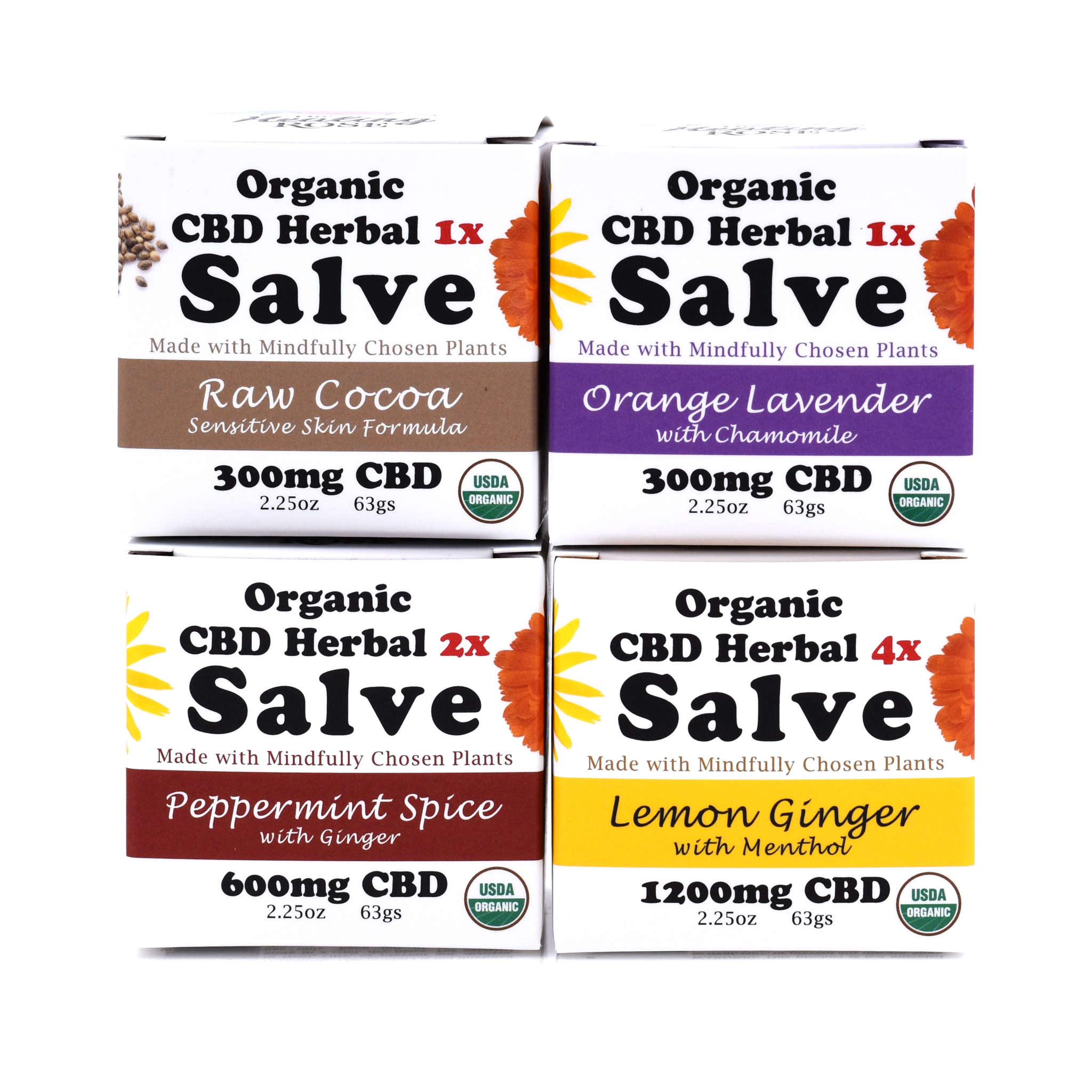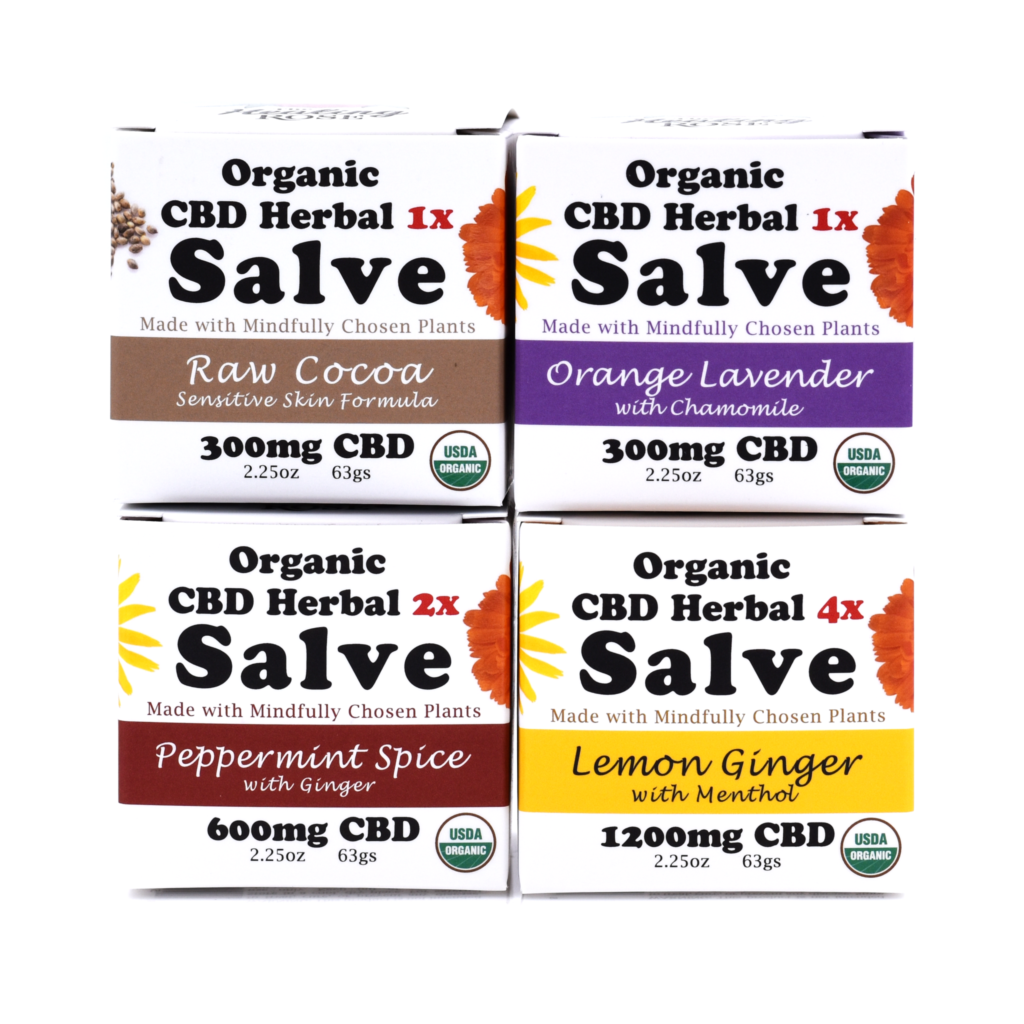 A CBD salve is simply a topical CBD product that you put on your skin. CBD salves, including creams, ointments and balms, are fairly thick and semi-solid at room temperature because of the waxes or butters they contain that binds the ingredients together. One benefit of salves over other topical CBD products is that they tend to be shelf-stable and often include other beneficial ingredients like nourishing nut and seed oils or essential oils. Read on to learn how to make your own!
Interested in learning how to make CBD salve at home?
With all of life's stressors and the chemical soup we live in, many of us have a desire to lead a more relaxed, natural and holistic way of life. For some it means simply cutting out synthetic or potentially harmful ingredients. For others, it means making their own DIY slaves, lotions and cosmetics at home. This is also one reason many of our customers have reached out to us, asking if and how they can make their own DIY CBD salve?
Step 1: Choosing your carrier oil for your CBD salve
The first thing we need to do is choose the best carrier oil for our DIY CBD salve. Hemp seed oil is a natural choice, but the disadvantage is that it's a delicate oil that goes rancid quickly. Adding an antioxidant like Vitamin E (at around 0.5% of the weight of the recipe as the salve is cooling) can help extend shelf-life. If you want to be on the safe side, just use a carrier with a longer shelf life like jojoba, olive or coconut oil.
Step 2: Choosing your wax
Beeswax is a solid option and emulsifies well. A vegan option is candelilla wax. If you use another wax, you may have to adjust the amounts as some waxes have different consistencies than others. For instance, carnauba wax is harder than beeswax, and you will need to use less while a soft floral wax means you'd likely want to add more. You can also experiment with using a combination of waxes to get the consistency and texture you want.
Step 3: Calculating the amount of CBD oil to use in the salve recipe
The first thing we need to do is decide how much CBD we want in our salve and then calculate how much CBD oil you need to use to get to that potency.
We recommend using a simple CBD oil as these are the easiest to mix into the salve evenly. Our Healing Rose CBD oils come in 1200 mg and 2400 mg / 1 oz bottles. That means that each ml of CBD oil has 50mg CBD.
In order to figure out the potency of the CBD oil you are using, you need to find the amount of mg of CBD in 1 ml. You can do this by dividing the total milligrams of CBD in the bottle by bottle size in ml.
For example:
Say you have our Organic 1200mg CBD Oil, you will have a 1 oz (30 ml) bottle containing 1,200 mg of CBD. This translates to:
1,200 ÷ 30 = 40 mg of CBD per 1 ml
If we want to make 2 oz (60 ml) of a CBD salve with around 300 mg per ounce, we'll want 600 mg in our 2-ounce salve. That means we'll want to add 15 ml of our Healing Rose Broad Spectrum CBD Oil to our recipe.
Step 3b: Consider adding in other cannabinoids (optional)
A great way to increase the efficacy of your CBD Salve is to include other cannabinoids like CBG or CBN. We offer a lot of different extracts individually in 1gram containers, and we also offer bulk extracts. Click here to view some of our extract offerings and click here to view the lab results for them.
Step 4: Calculating the amount of total oil in the CBD salve
Now we need to figure out the amount of total oil in the CBD salve. A good rule of thumb for a DIY CBD salve is to use approximately 4 parts oil to one part wax. To make 2 oz of CBD salve, we could use around 45 g total oil (combining the CBD oil with another carrier oil) and 15 g of wax.
Step 5: Adding essential oils (optional)
Many people also like to add essential oils that can help boost or support the potential benefits of the CBD itself, and those of the other cannabinoids if you're using a full or broad spectrum oil.
Peppermint
Peppermint essential oil offers a natural cooling effect to your skin and is great for calming inflamed or painful areas by relaxing the muscles and joints. It is also good for relieving headaches, stress, colds, nausea and vomiting and even itchy bug bites.
Lavender
Lavender essential oil is a workhorse and is a great option for your DIY CBD salve. It offers natural support for helping reduce anxiety, fungal infections, allergies, depression, insomnia, eczema, nausea, and menstrual cramps to name but a few.
Frankincense
Frankincense essential oil has a long history of use for many skin care applications. This is because it contains high levels of alphapinene and alpha-thujene that can help improve fine lines and fading scars. It is also said to that frankincense has anti-inflammatory effects that may help reduce joint inflammation caused by osteoarthritis and rheumatoid arthritis.
CBD Salve Recipe
Makes approximately 2 ounces of CBD salve with 600 mg of CBD
What You'll Need:
30 ml Carrier Oil (We recommend Jojoba or Coconut Oil)
15 g Beeswax or Candelilla (grated or in pellets)
15 ml 1200mg Healing Rose Broad Spectrum Silver CBD Oil or 7.5 ml 2400 mg Healing Rose Broad Spectrum Gold CBD Oil
2 oz Glass Jar
4 – 6 drops Essential Oils of choice (Optional)
Method:
In a double boiler, combine the wax with the carrier oil, and gently allow to melt over medium heat.
Once melted, remove the mixture from the heat and gradually add the CBD oil and essential oils to the mixture. Stir until well combined.
Carefully transfer the mixture to 2oz glass jar or other storing vessel that can handle the heat. Allow to cool to room temperature.
Cover with lid and store in a dark, cool place until ready for use.