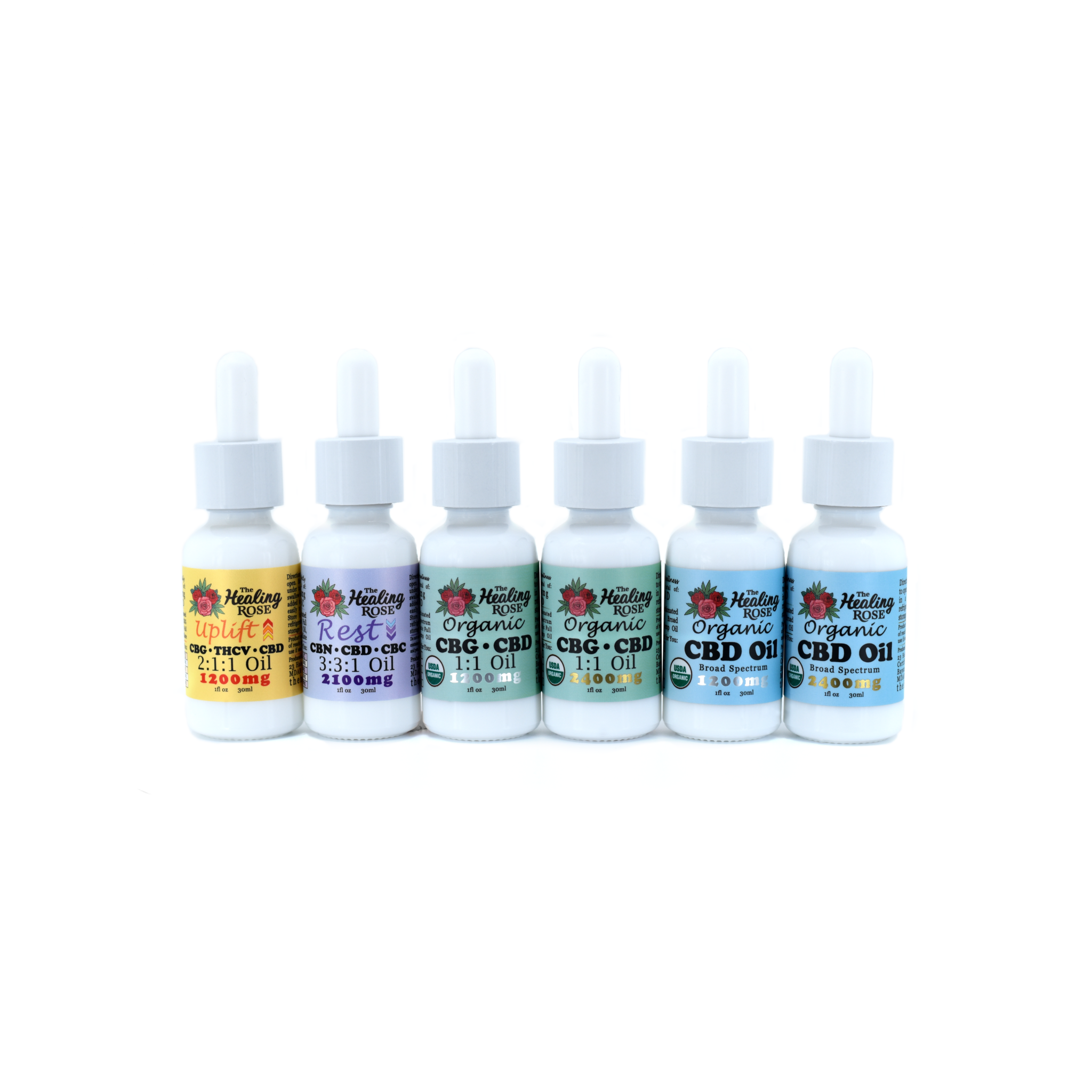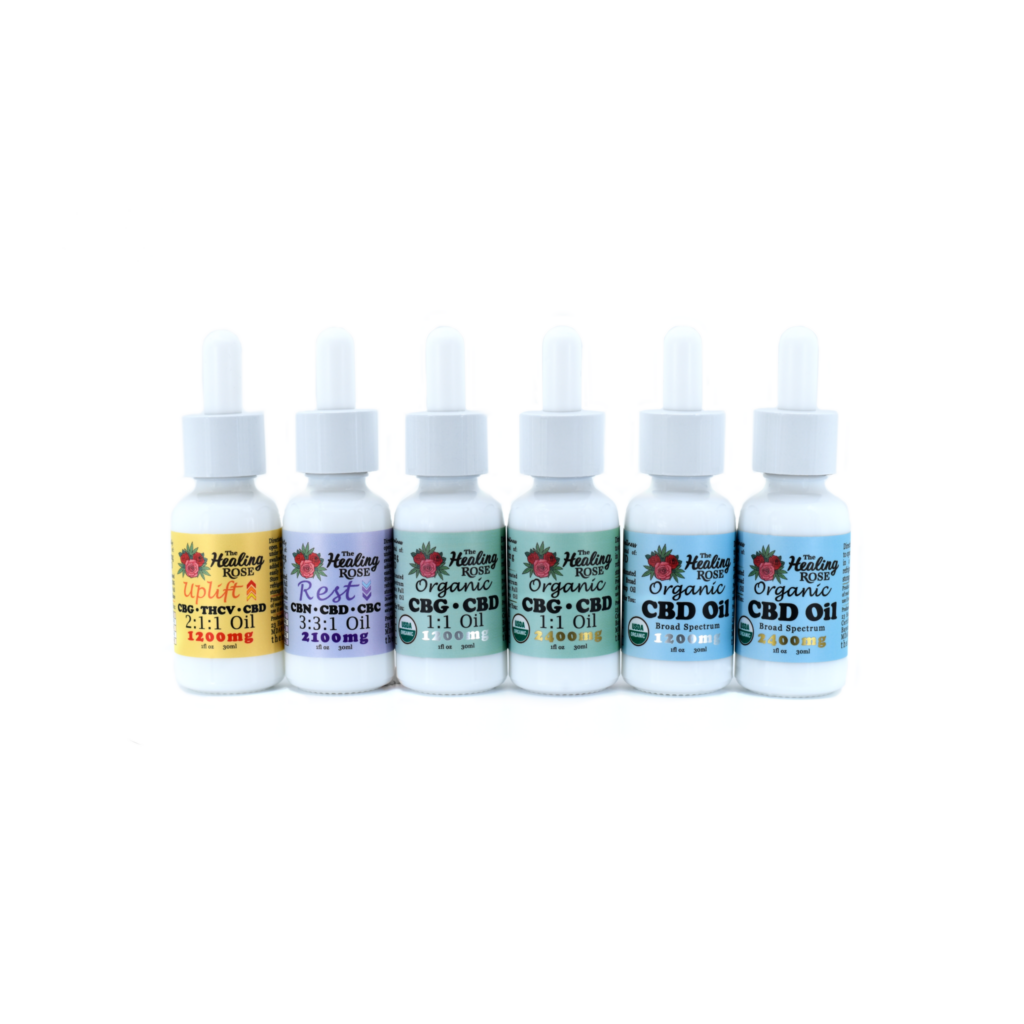 The Healing Rose Announces their Biggest Product Launch Yet with 2 New Effects Tinctures & 4 Organic Tinctures
The Healing Rose, a leader in the Hemp industry, is proud to announce the re-launch of their tincture line with exciting new formulations, new cannabinoids, and all new packaging. After nearly 7 years in business, The Healing Rose has re-launched their tincture line to now include 4 organic tinctures and 2 brand new effects based tinctures. With tinctures using cannabinoids such as CBD, CBG, THCV, CBN, & CBC – their new tincture line has something for everyone.
The new Uplift CBG THCV CBD Oil is an exciting formulation that was created to help support energy, focus, and mood, with 600mg of CBG, 300mg THCV, and 300mg CBD. THCV is one of the hottest cannabinoids on the market right now and The Healing Rose is thrilled to have a tincture that brings this amazing cannabinoid to their customers, along with CBG & CBD.
The new Rest CBN CBD CBC Oil is a long awaited product that has been formulated to support sleep, relaxation, and deep rest. With 900mg CBN, 900mg CBD, and 300mg CBC, customers can explore what dose is best for them to help them find deeper, more restful sleep at night.
In addition to the 2 new effects tinctures, The Healing Rose's 4 original tinctures are now all certified organic. While their Broad Spectrum CBD Oils (1200mg & 2400mg) have been certified organic for 2 years, their Full Spectrum CBG CBD Oils (1200mg & 2400mg) are now also certified organic. This is so exciting as sourcing certified organic, full spectrum CBG extract from within Massachusetts is quite the feat!
"We are so excited to be able to offer our customers these 6 new tinctures. The future of hemp products includes a wide variety of different cannabinoids. We've always dreamed of offering products containing CBD along with CBG, THCV, CBN, CBC, and CBDV – and that day is here," said CEO and Co-Founder of The Healing Rose, Laura Beohner. "We have worked hard for over a year to create these formulations so that they are effective, organic, high quality, and enjoyable to use. We are confident that our customers will love the new tinctures and the benefits they can provide."
The Healing Rose is committed to providing their customers with the highest quality products and the best customer service. With the re-launch of their tincture line, they are excited to have new solutions and products for their customers.
Click Here to Explore Our Expanded Tincture Line! 
---
About The Healing Rose Company
The Healing Rose, founded in 2016 and based in Newburyport, MA, is a MDAR-licensed and certified organic manufacturer of organic cannabinoid infused-wellness products. Their product lines use 100% certified organic carrier oils, aromatics, herbs, butters, waxes, CBD, and CBG. They manufacture 8 different product lines, which include herbal salves, tinctures, bath soaks, lip balms, massage oils, roll on oils, suppositories, and cannabinoid extracts, including bulk extracts for cannabis and hemp manufacturers. Learn more at thehealingrose.co