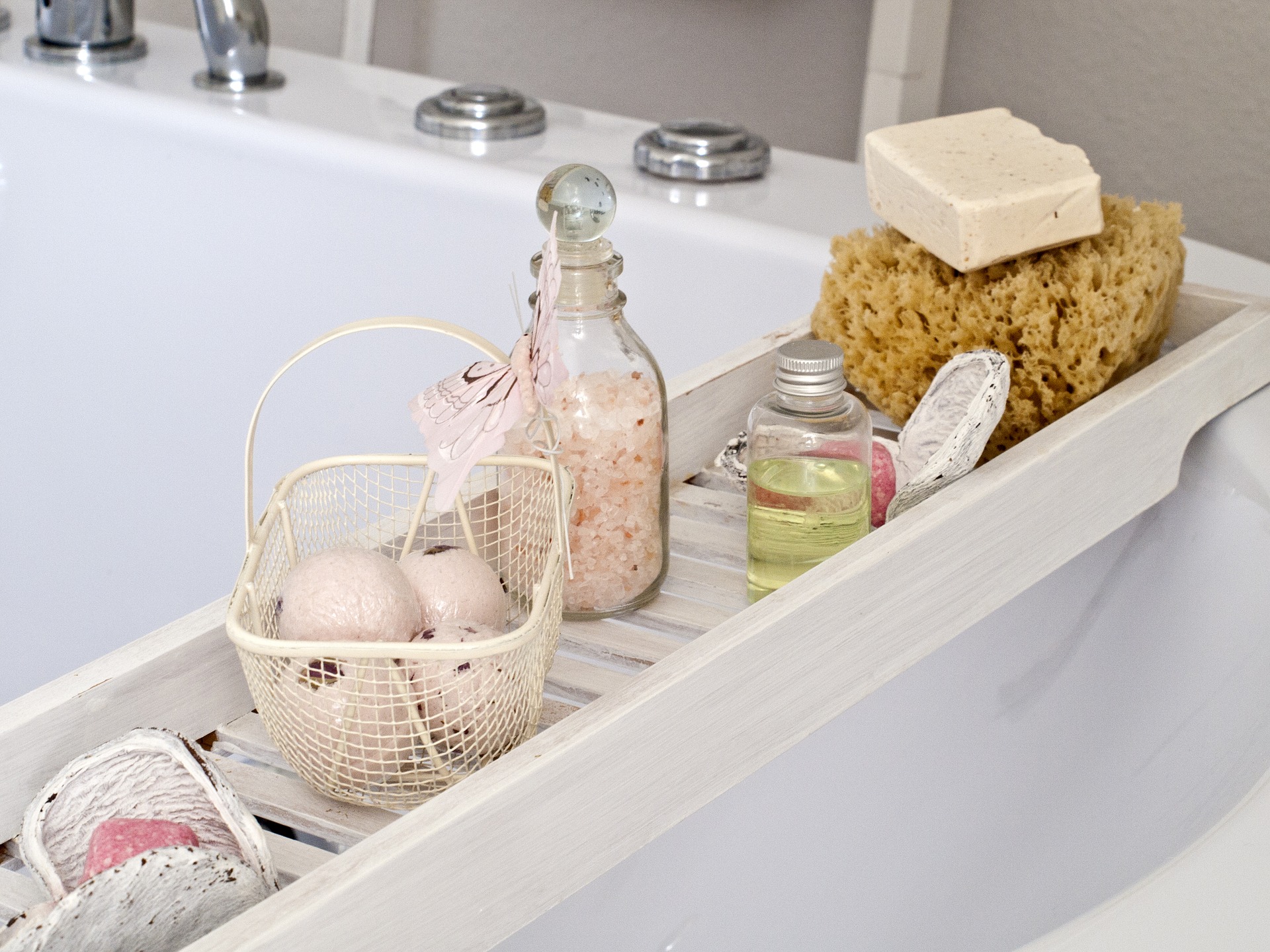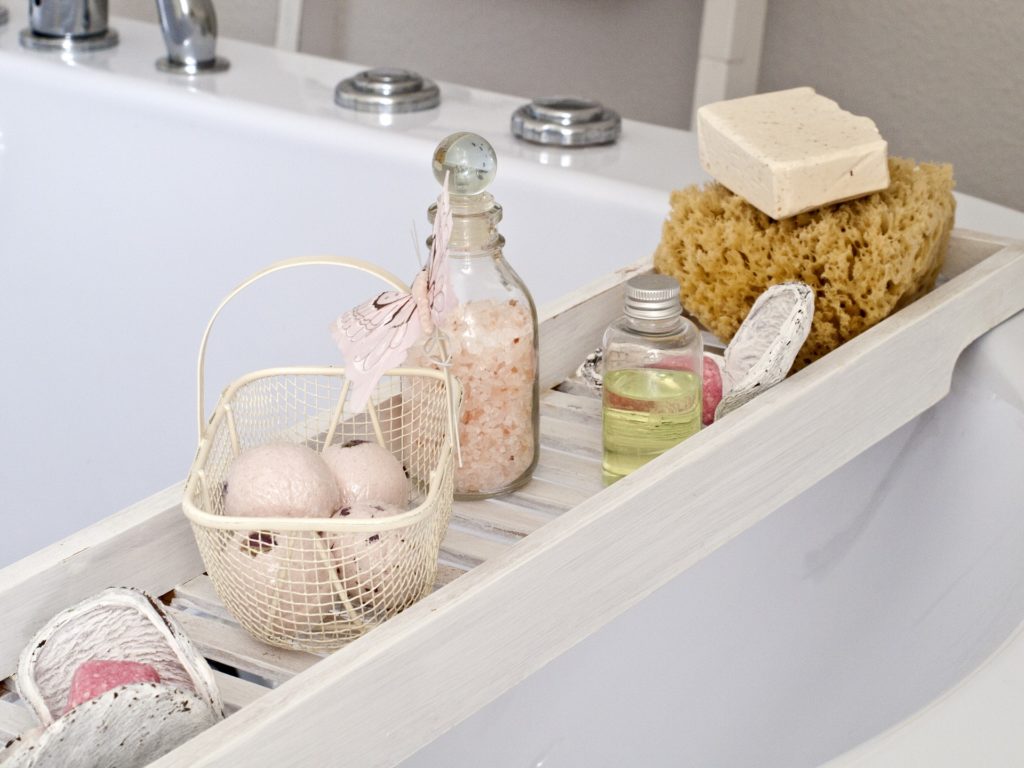 A long day at work, a tough workout at the gym, a busy day with no downtime—all of these can leave you with sore muscles. While sore muscles usually subside on their own, the discomfort can make you feel even more worn out than usual. To recuperate faster and find some much-needed relief, a nice hot soak in a bath could be just what you need.
For years, bathing has been more than just a way to clean the body. Immersing the body in water can also have therapeutic effects, psychologically and physically. If you've been on a search for how to relieve sore muscles, we may just have what you need here at The Healing Rose. Our Natural CBD Bath Soaks are the best way to relieve sore muscles, fast!
How to Help Sore Muscles in a Natural Way with a Bath Soak
Ah—a bath! There are few things more relaxing, but done just right, a good soak can also help your sore muscles feel better. Here are a few good tips on how to relieve sore muscles with a natural bath soak.
1. Fill your tub with water at the right temperature.
Hot water can feel so inviting and soothing when you have sore muscles. However, if you're after the best relaxing soak, it is best to stick to some general guidelines where the water temperature is concerned. The Arthritis Foundation recommends to go warm but not hot; usually somewhere between 92 and 96 degrees. Hotter water can actually be more stressful on the heart, which in turn affects the circulatory system and counteract the soothing effects of the bath.
In addition, try to soak for at least 15 to 20 minutes if possible. Studies done by researchers from Istanbul University in Turkey found that participants with osteoarthritis fared well with baths of 20 minutes. So, once you get into the bath for your soak, try to stay immersed for more than a few minutes to reap the full effects.
2. Consider adding all natural bath salts to reduce inflammation.
Sometimes, the best way to soothe sore muscles is something that can reduce the inflammation. For many years, people have used an array of different types of salt in their baths because salt has anti-inflammatory properties, especially certain types.
You do have to look for non toxic bath salts that have more natural ingredients to ensure you have the best experience while you soak. Bath soaks from The Healing Rose are created with organic salt bases, such as: 
French Gray Salt

Himalayan Sea Salt

Epsom Salt

Dead Sea Salt
All of these salts are organic and derived from natural sources. When these salts are added to your bathwater, they break down into magnesium and sulfate, which absorb into the skin to help relieve aching muscles.
3. Try CBD in your bath for even more relaxation.
With so much recent research into the relieving qualities of CBD (cannabidiol), CBD could be the best thing to do for sore muscles. You could always take CBD orally or simply apply a topical CBD salve to your aching body parts, but adding CBD to your bath simply heightens the entire experience to a deeper level of relaxation. Our CBD Bath Soaks contain 300mg of CBD each to deliver a pleasant + soothing experience for your entire body.
4. Consider essential oils known for soothing sore muscles.
Numerous essential oils are known for helping to relax the body. If you want to soothe sore muscles fast, it is always a good idea to deliver a multifaceted approach with organic salt, CBD, and essential oil.
For example, our Relax and Unwind CBD Bath Soak contains lavender, rosemary, and eucalyptus oils, all of which are known to help soothe aches and soreness and help the body relax. Eucalyptus oil is actually really nice in a hot bath because it has this cooling effect that feels great on sore muscles. Organic pepper oil, which can be found in our Fortify & Renew Bath Soak, is actually known to help directly target high-tension areas.
Transform Your Bath Into a Muscle Soothing Experience with CBD Bath Soaks
If you've been on a search for how to relieve sore muscles, we may just have what you need here at The Healing Rose. Our Natural CBD Bath Soaks are the best way to relieve sore muscles fast. Each of our all-natural bath soaks is created with a unique combination of ingredients, all of which are certified USDA Organic. With 300mg of CBD derived from phytocannabinoid hemp oil, our bath soaks with organic bath salts transform a bath into a luxuriously soothing event. Check out our selection of CBD Bath Soaks in a variety of unique options and don't hesitate to contact us with questions!