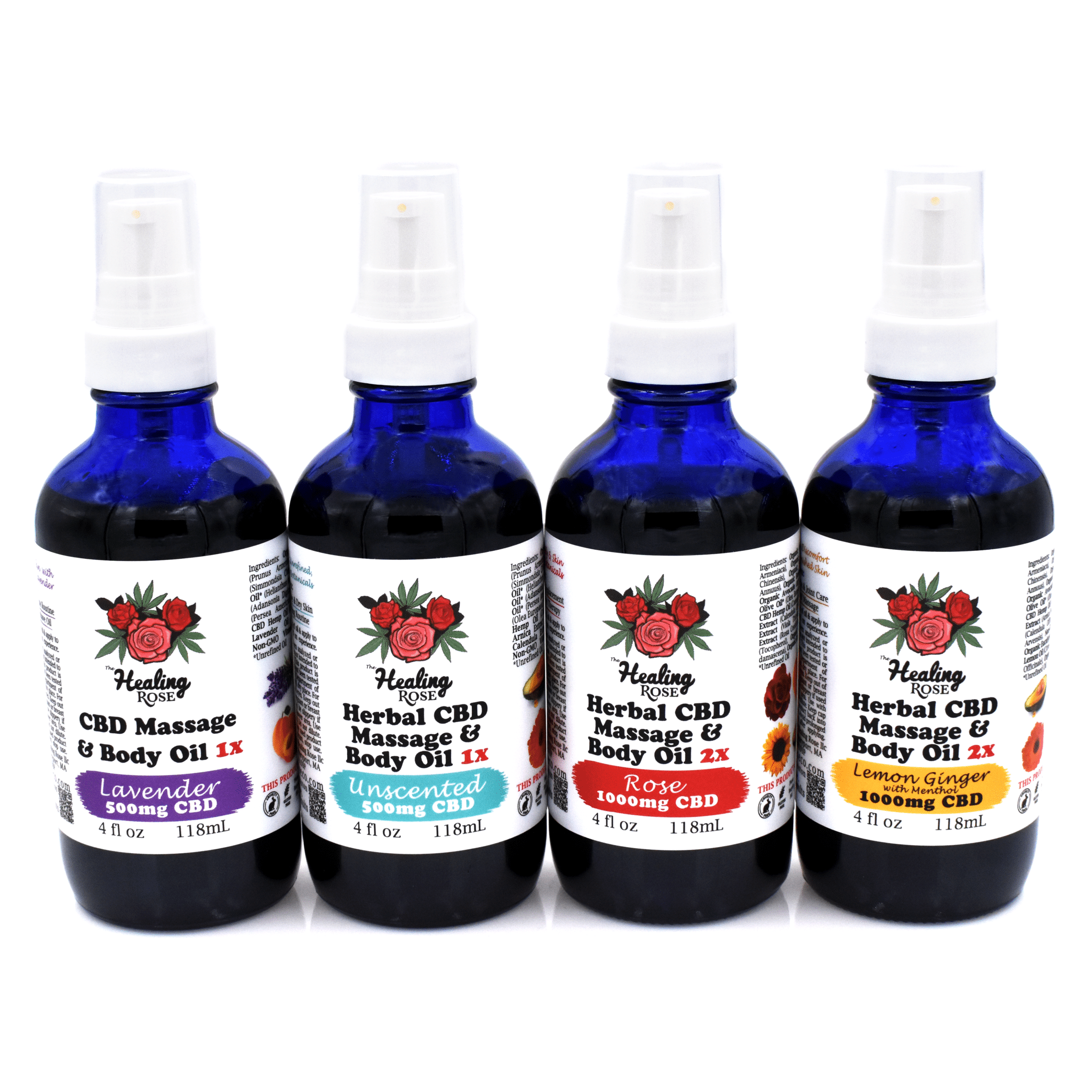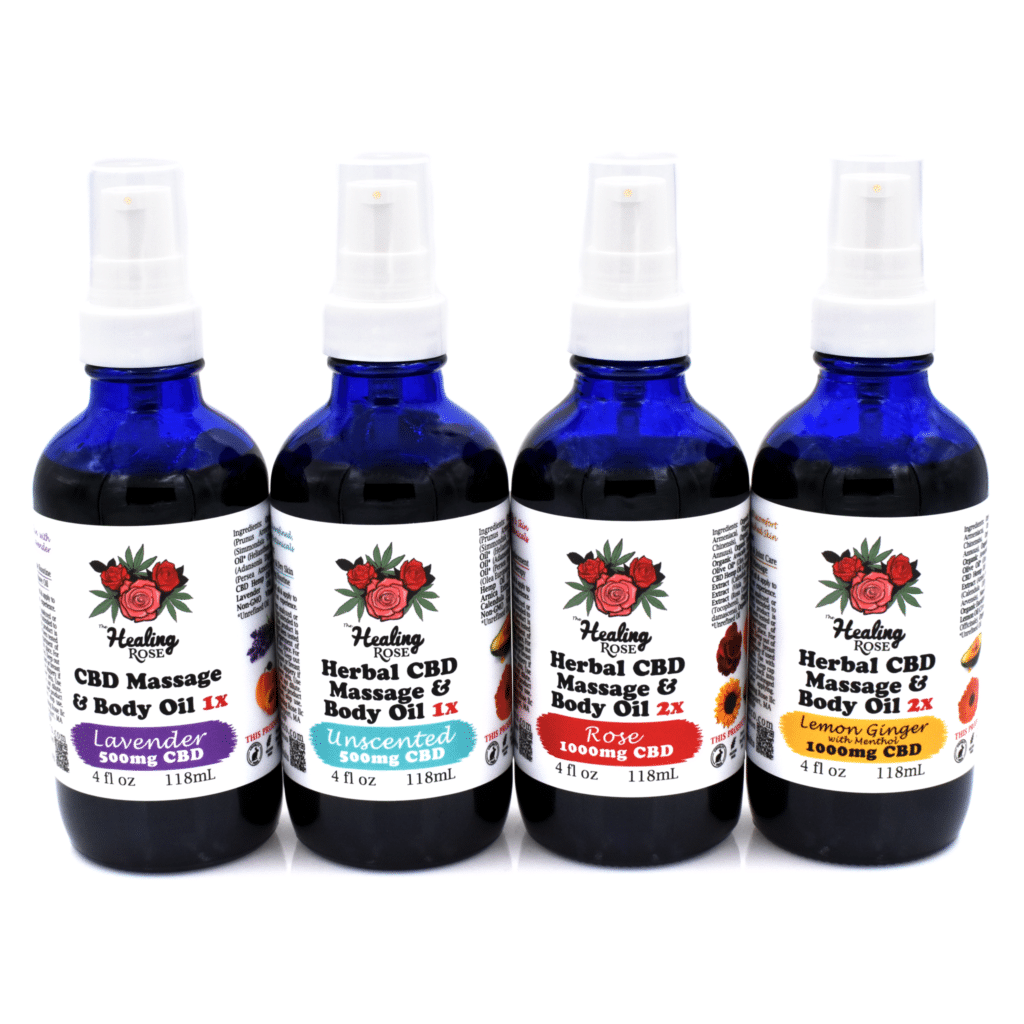 THE HEALING ROSE EXPANDS
MASSAGE OIL PRODUCT LINE WITH NEW FORMULAS AND MORE CBD
Massage Oil Products Include New Unscented and Rose Oil Formulas and Increased CBD for the Same Price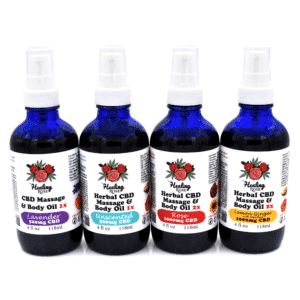 NEWBURYPORT, MA – JANUARY 26, 2021 – The Healing Rose Company, a woman-owned handcrafter of body care products using certified organic ingredients, announced today it is expanding its CBD-infused body oil product line, adding two new formulas and doubling the amount of CBD in the existing formulas while keeping the same competitive pricing. As use of CBD massage oil by spas, salons, therapists, and at-home consumers grows, the new rose and unscented herbal formulas are filling a consumer demand for unique scents or no scent at all. All new massage & body oils are available immediately for delivery.
"The Healing Rose is continuing its quest to provide all organic, high-quality CBD products that are accessible and effective," said Laura Beohner, president and co-founder, The Healing Rose Company. "As the popularity of CBD-infused massages grows, demand for our massage oils has grown. We're excited to meet this need by expanding our offerings and providing more value to our customers with unique formulas, new ingredients, and twice as much CBD with no change in pricing."
The Healing Rose Company's new Rose Massage & Body Oil contains herbal infusions of all organic Rose, Violet, and Calendula, and essential oils of organic Bulgarian Rose and organic Rosalina. The new Unscented Massage & Body Oil contains infusions of Arnica and Calendula, and no essential oils or added scent. In addition to the new products, original formulas Lavender and Lemon Ginger are also available, with double the strength of CBD than previously available. All formulas come in 1-, 4- and 16-ounce sizes, providing excellent value for customers. You can also order The Massage & Body Oil Collection, where you receive 1 of each 4oz Massage Oil for a bundled discount. Visit here to see complete details about ingredients and CBD content.
For more details on all The Healing Rose Company products, or to order, visit www.thehealingroseco.com/shop.
About The Healing Rose Company
Founded in 2016, The Healing Rose Company is a MDAR licensed processor of handcrafted body care and oils using certified organic ingredients, infused with CBD hemp extracts. The Healing Rose team handcrafts every product, from raw ingredients to finished product, in small batches with love and healing intentions. Ethics and morals are the fabric of The Healing Rose, a woman-led company using only natural ingredients that are cruelty free, paraben free, and GMO free. High-quality products from The Healing Rose can be found at over 150 unique retailers across 22 states, as well as at our flagship manufacturing facility and boutique at 23 Hale Street in Newburyport, Massachusetts, and online at thehealingroseco.com.