Face
Organic CBD Lip Balm (25mg)
Sale!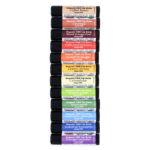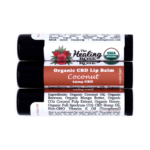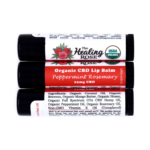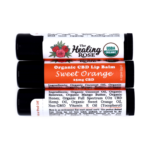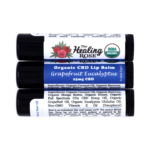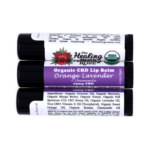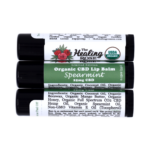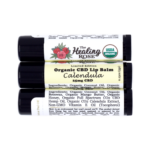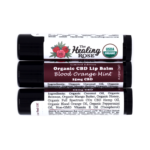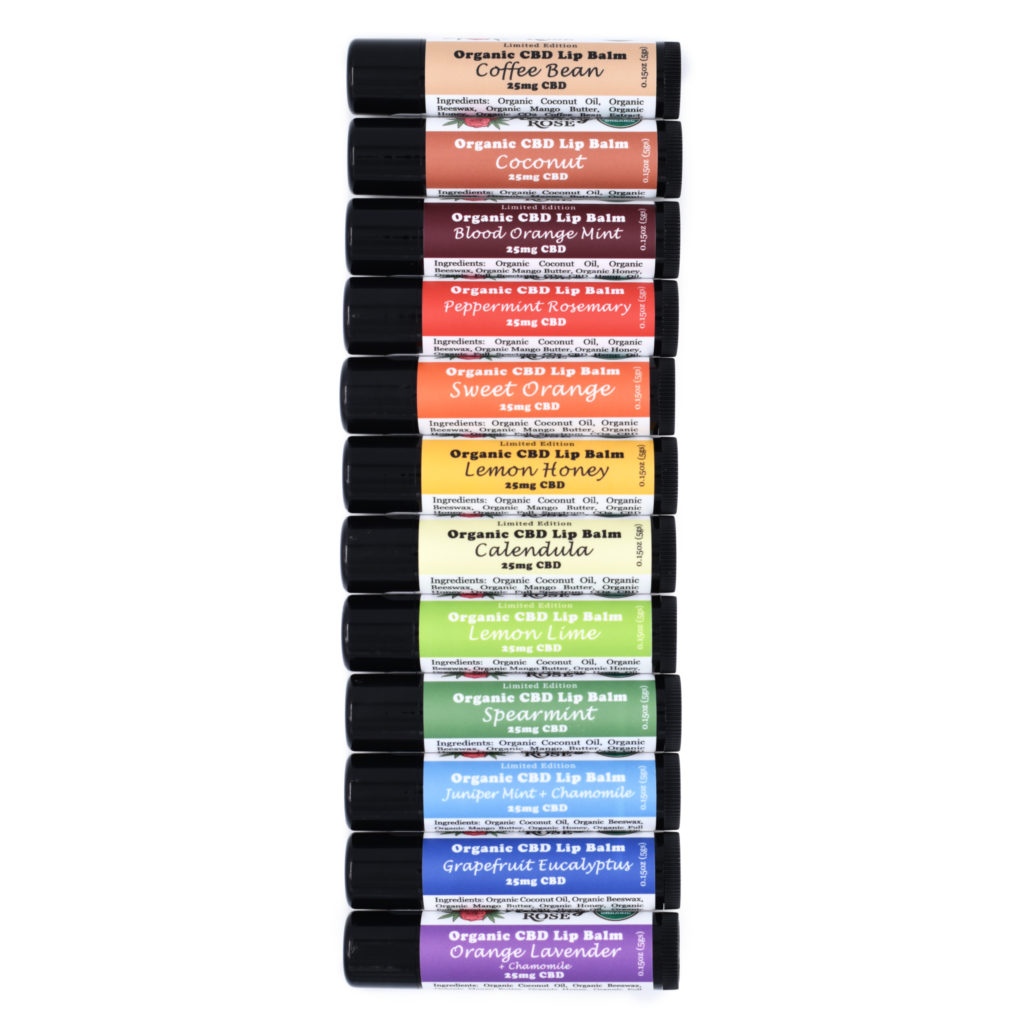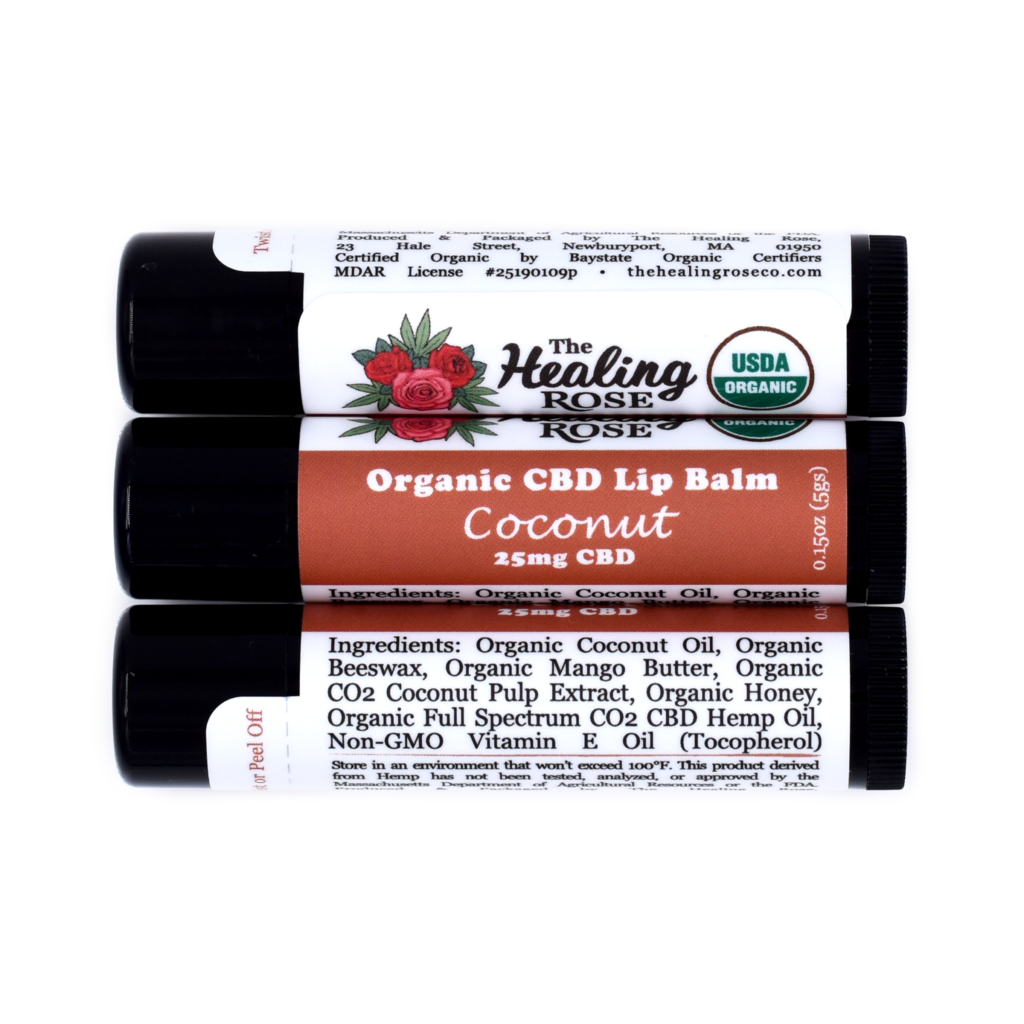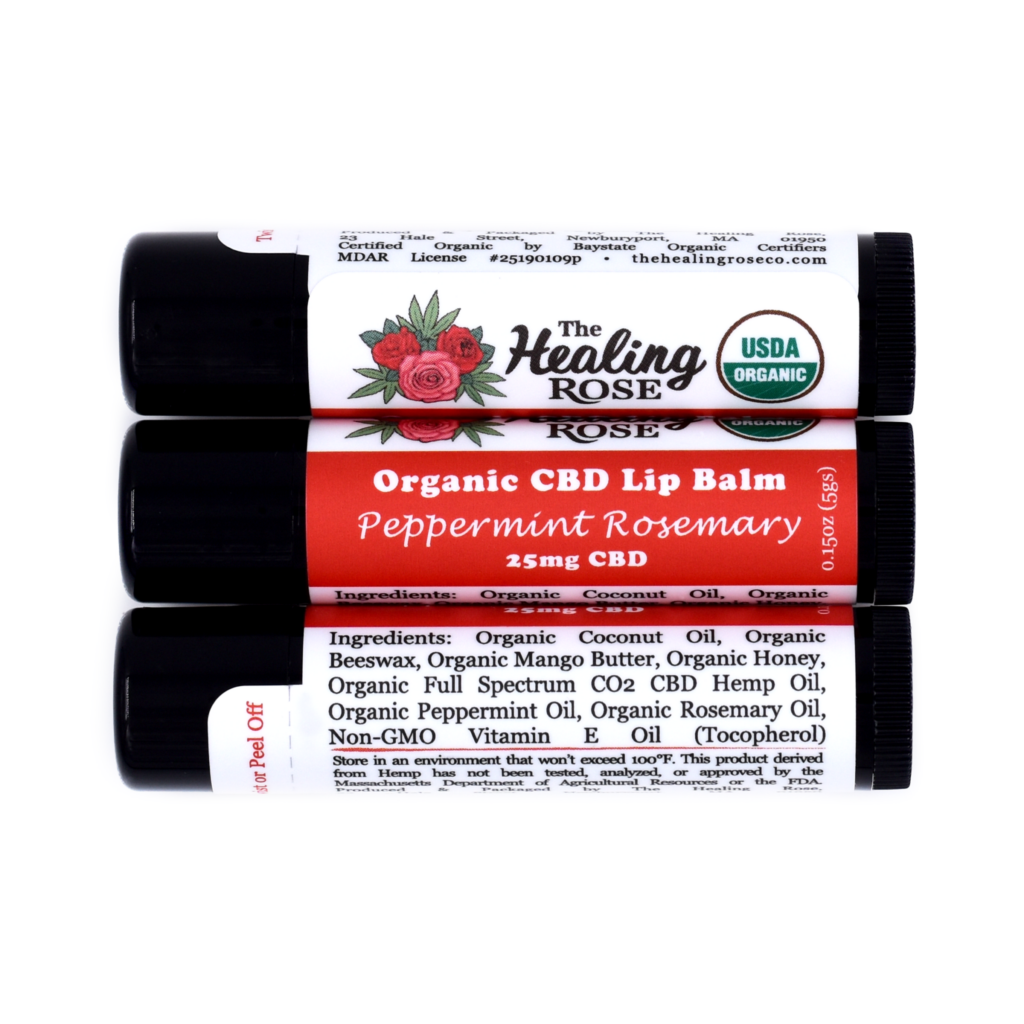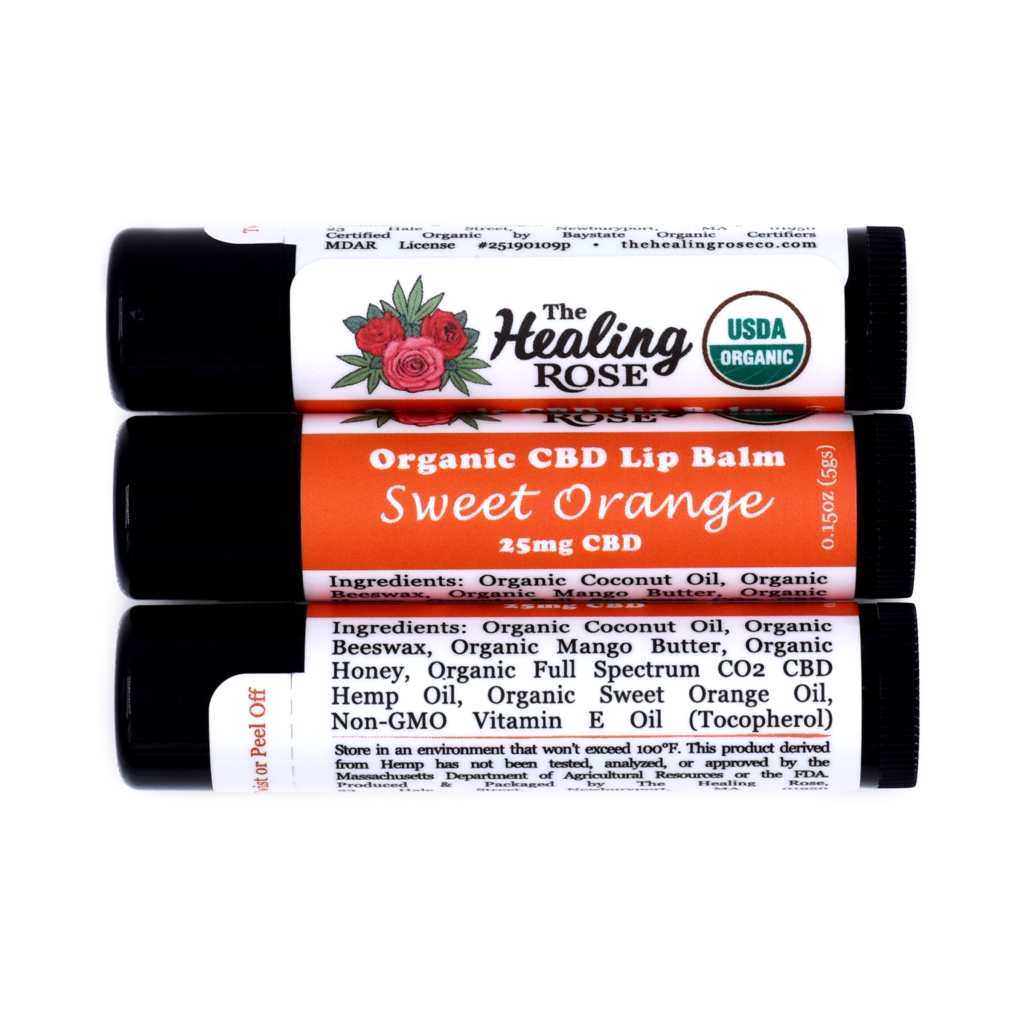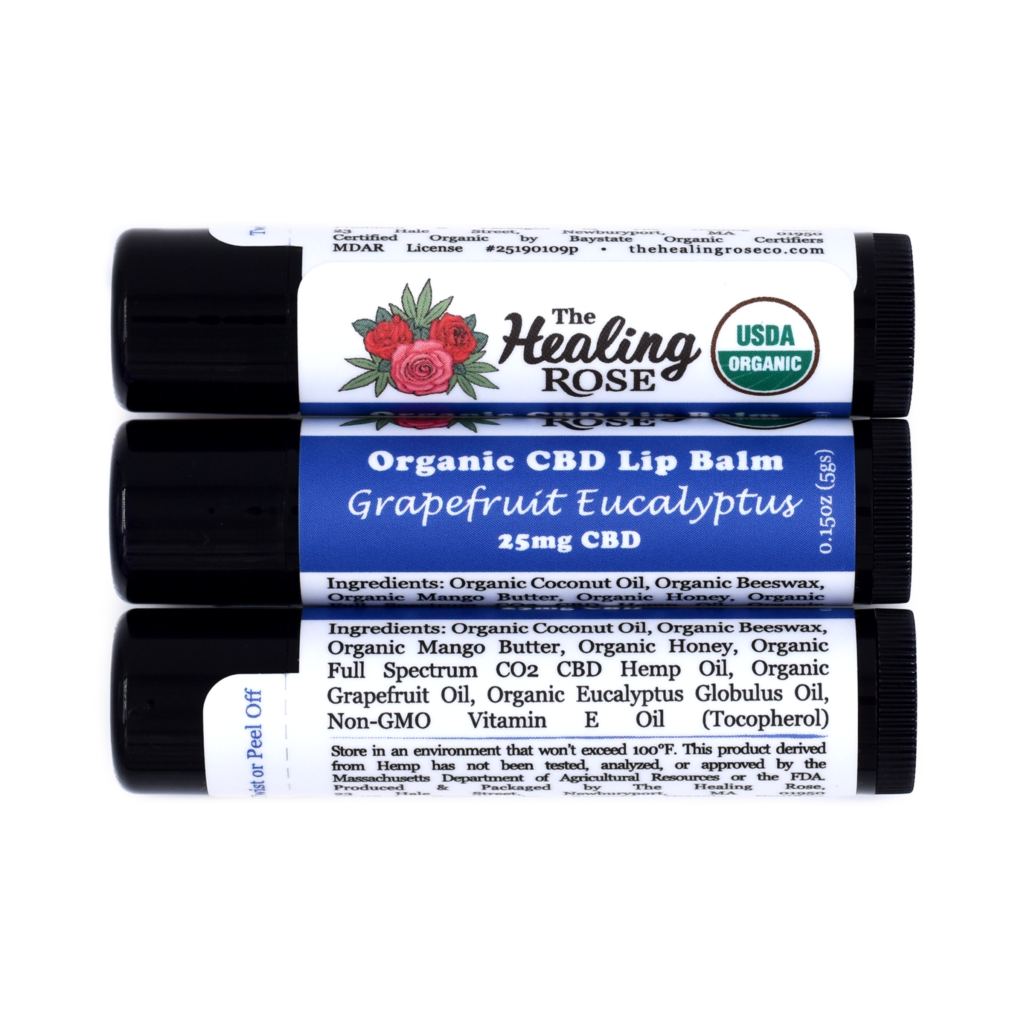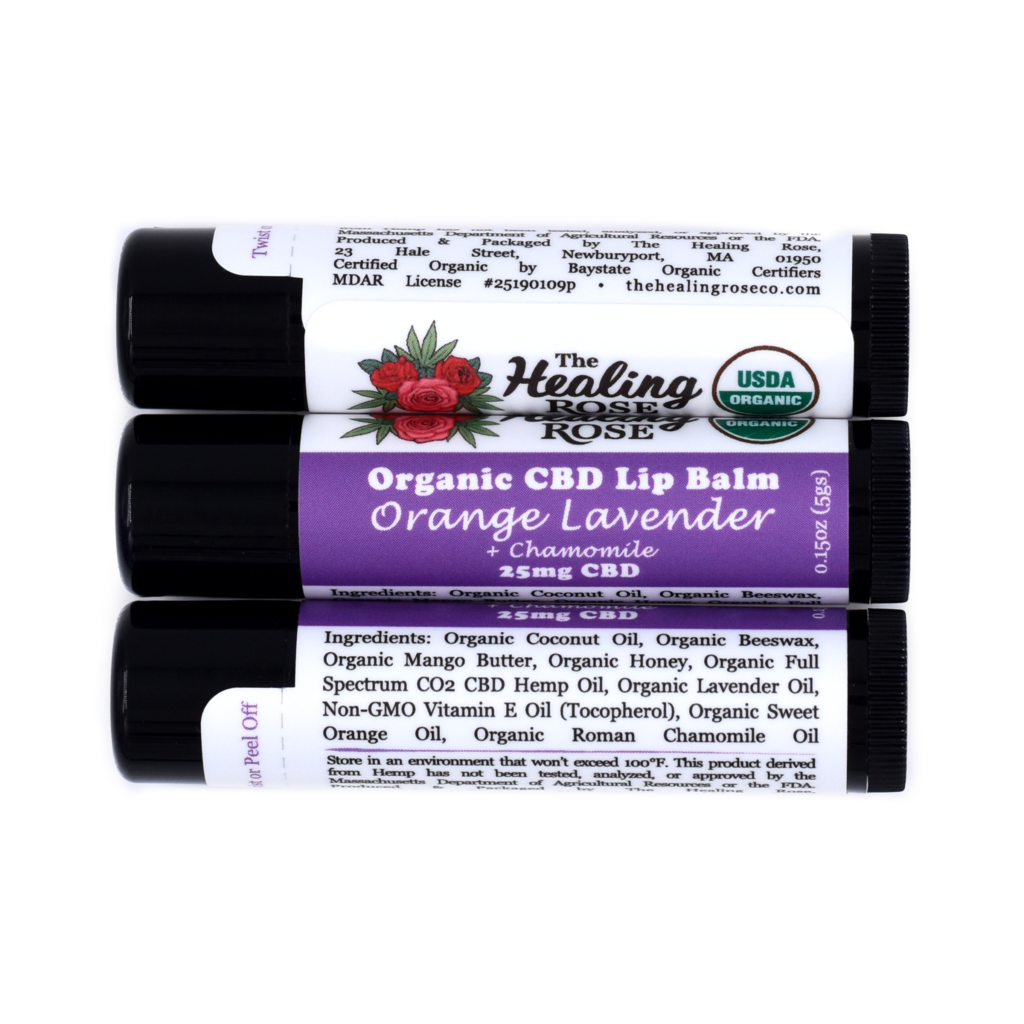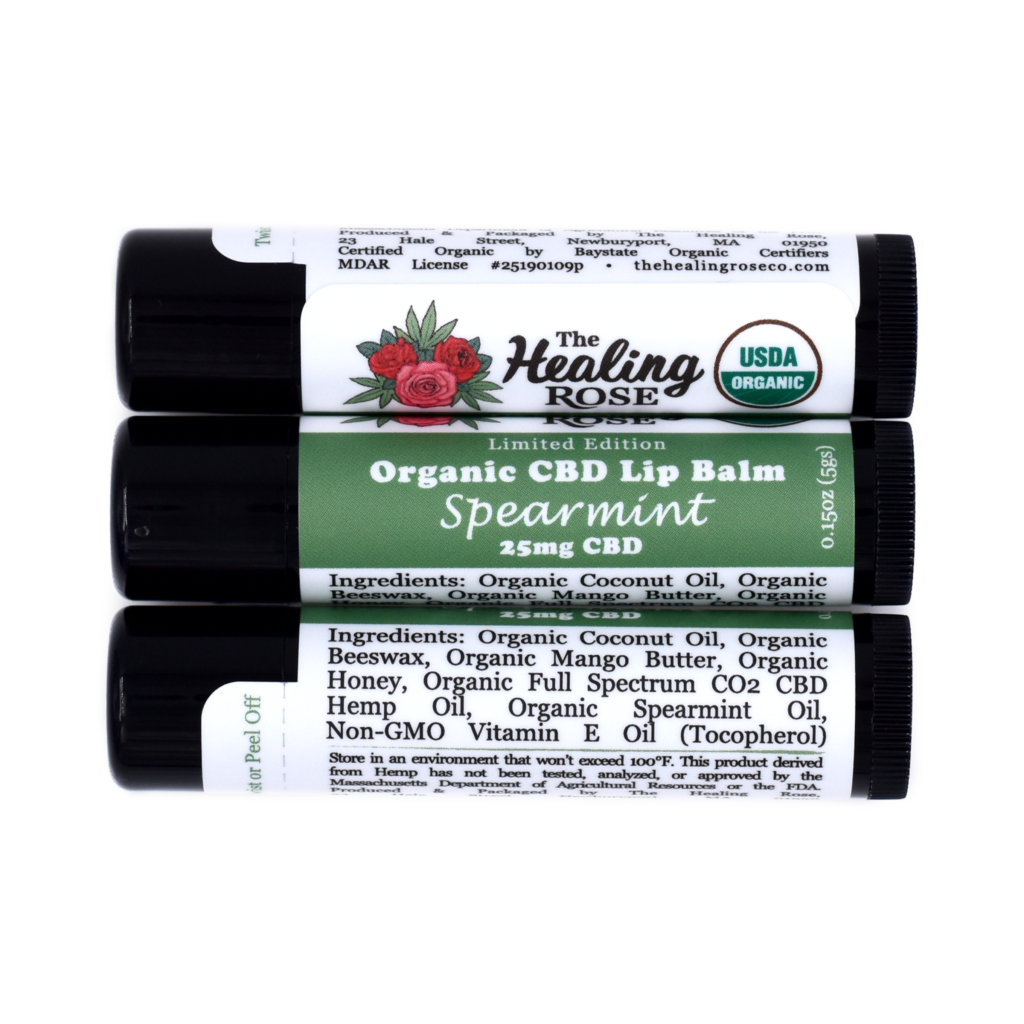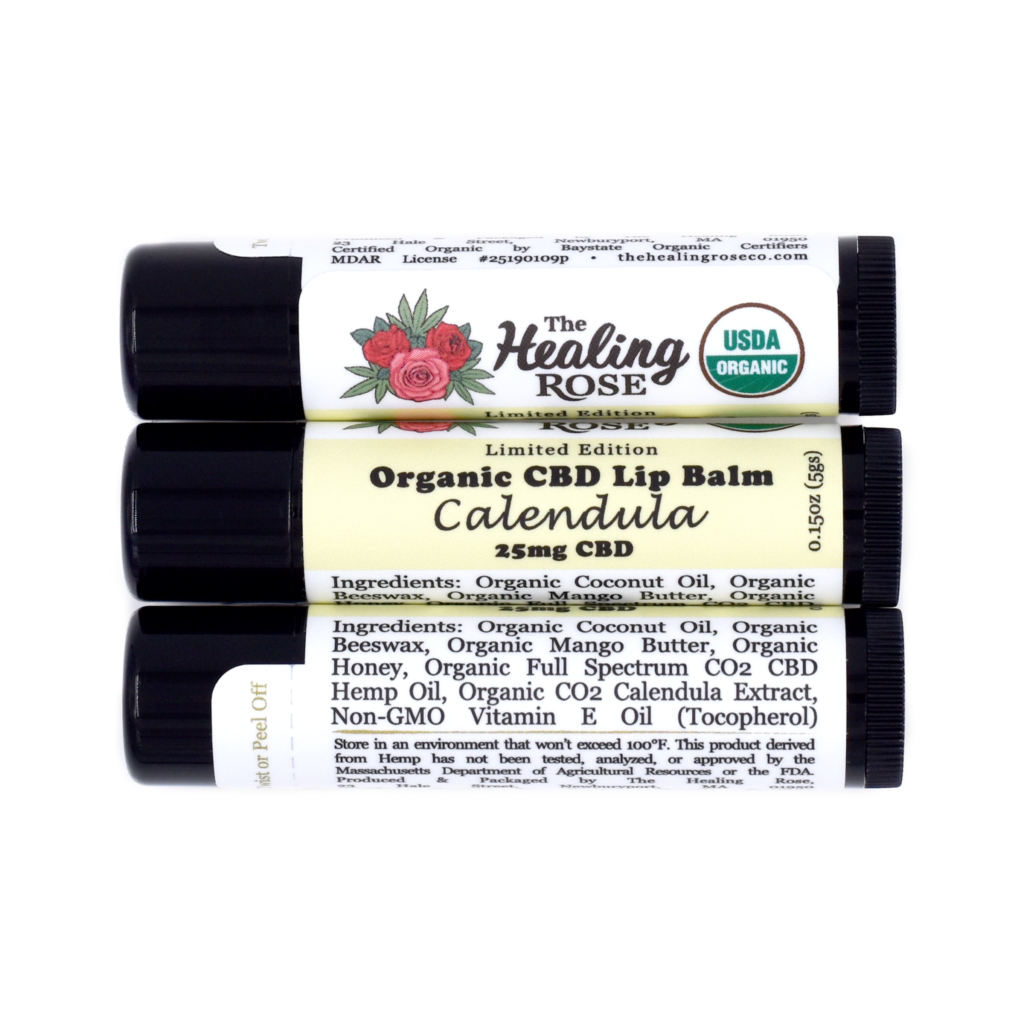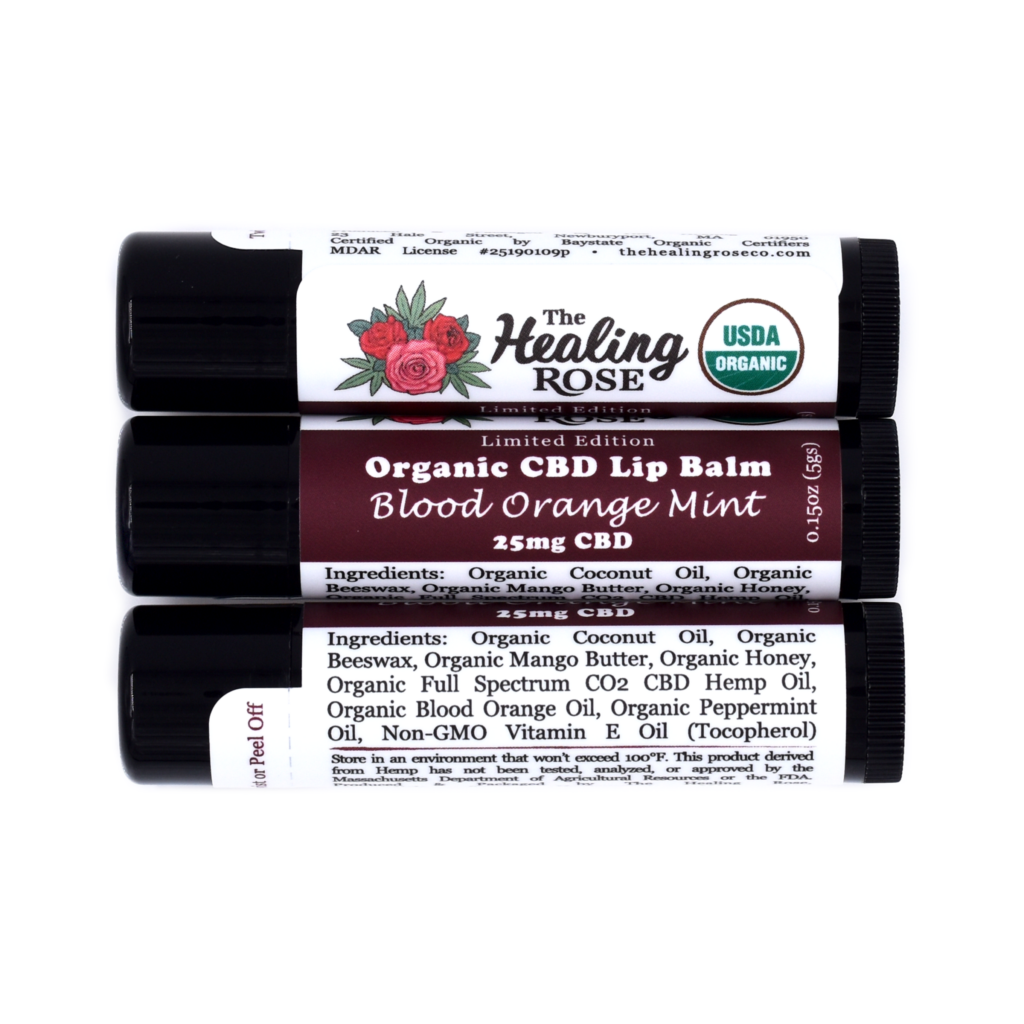 Face
Organic CBD Lip Balm (25mg)
$6.00

Each variation of our CBD lip balm contains 25mg CBD and is made with 99% certified organic ingredients. Treat your lips to this nourishing, moisturizing full spectrum hemp infused lip balm.
Our formula was created to help repair chapped, cracked lips, help with any soreness, and keep your lips moisturized. Choose an aroma to see the full ingredient list for each. Handcrafted right here in Newburyport, Massachusetts, each CBD lip balm is hand poured, hand cut & labeled by a team member with love and care. We know you care about what you put on your skin, especially a sensitive area like your lips. That's why we only use certified organic ingredients in our full spectrum hemp-infused lip balm.
Take a look at the ingredients listed on a stick of big box store lip balm, and you're likely to see an astounding array of unpronounceable ingredients. We don't think lip balm should be that complicated! That's why The Healing Rose lovingly crafts each scent of CBD lip balm with simple, understandable ingredients like Organic Coconut Oil, Organic Beeswax, Organic Mango Butter, Organic, Fair Trade Honey, Organic Essential Oils or Extracts, Non-GMO Vitamin E Oil, CBD from Full Spectrum CBD Hemp Oil. Our CBD-infused lip care products are made with CBD from hemp extract oil, offering a fully activated, phytocannabinoid rich CBD experience
Suggested uses
Our lip balm is great for soothing dry, chapped lips or cuticles in a way that's natural and won't leave you questioning what you're putting on your skin. Coconut oil, beeswax, mango butter and Vitamin E oil all help to soften and moisturize. We suggest using CBD lip balm anytime you notice your lips feeling chapped. You can also use it to soften and moisturize brittle, cracked cuticles. The infusion of CBD may also offer additional benefits beyond normal relief from dryness, and you may notice above average absorption when applying CBD to the lips, which is why our CBD lip balm is a cut above the rest.
Many CBD sellers make big claims, but can they substantiate those claims? At The Healing Rose, we believe in transparency and in offering only the highest quality products. We rigorously test every batch of full spectrum hemp extract that goes into our products, and we share those results openly. Not only do we lab test batches prior to making products, but we perform rigorous individual finished product testing very frequently to ensure quality remains at its highest level.
Return Policy
ALL SALES ARE FINAL. If there are any issues, please reach out to us at info@thehealingroseco.com, and we will do our best to make it right.
Allergen Warning
This product may contain tree nuts. The FDA classifies Coconut Oil as a tree nut oil. If you have a tree nut allergy, consider talking to your doctor.
Label Warning
Store in an environment that won't exceed 100 °F. For external use only, do not ingest. If irritation occurs, stop use. This product derived from Hemp has not been tested, analyzed, or approved by the Massachusetts Department of Agricultural Resources or the FDA.
Great product
Product works as advertised. Exceptional customer service. Highly recommend
CBD Lip Balm
It is the best and all my friends that I give it to say their lips heal so much faster with your product than any other. Love it!!!
I can't sleep without lip balm, and I really prefer minty lip balms. I used to slather my lips with Carmex because I liked the cooling sensation, but the chemicals gave me pause. I've tried TONS of lip balms and nothing even comes close to the Peppermint Rosemary and the Spearmint from the Healing Rose. The texture is just right no matter the temperature. This stuff is amazing and I hope they never stop making it. I can put it on before bed, and it's still there in the morning. I'm a weirdo and can't work out if my lips are dry either (I said I was a weirdo). I work out first thing in the morning and I don't even have to reapply for my weirdo-ness. Did I mention I love this stuff? Between the quality and great sales, I'm a customer for life. <3
I have been looking for a better chap stick that's healthier for many, many years. I have finally found my favorite one! Every flavor is great! It's snotty and doesn't loose texture in heat or cold. I love them! Thank you! 🙏🏼💜
I'm loving this balm. I'm so happy with the scent I chose! The balm feels fresh and I don't need to reapply that often either. I also don't feel the need to slather it on like other chapsticks. I used to use burts bees like it was going out of style.