Extracts
Organic Full Spectrum CBD CO2 Distillate (1g)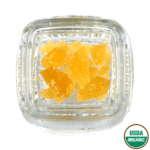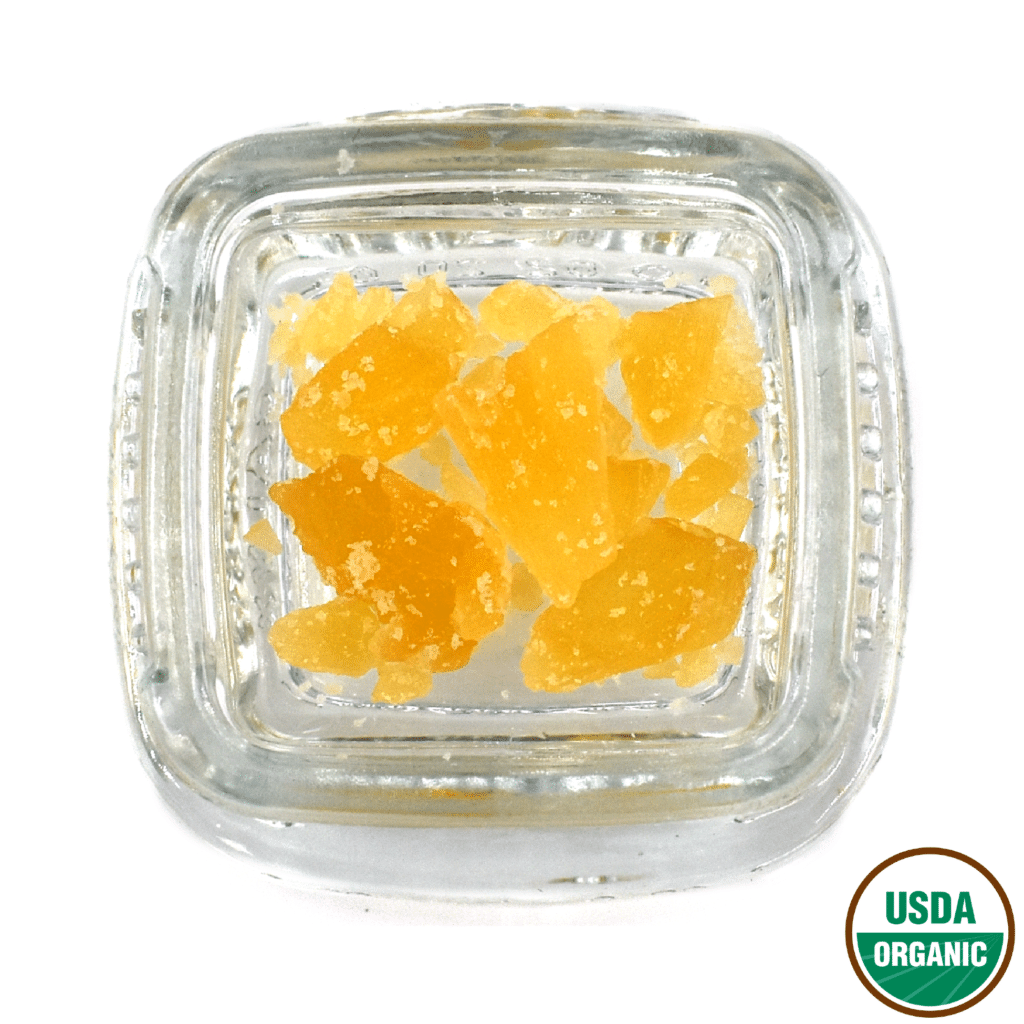 Extracts
Organic Full Spectrum CBD CO2 Distillate (1g)
$30.00
GROWN AND PROCESSED IN MASSACHUSETTS!
Our Organic CBD Full Spectrum Distillate is made using supercritical CO2 extraction in a USDA Certified Organic facility using USDA Certified Organic Hemp Flower.
The hemp plants used to create our CBD concentrate are grown at a USDA licensed farm using strict organic farming practices and with lots of love and care. Just like all of our products, our concentrated hemp distillate is 3rd party tested for cannabinoid & terpene content, and to ensure there are no pesticides, heavy metals, residual solvents, filth or other microbiological contaminants.
This product has some THC and is perfect for making a wide variety of products at home. Contains Phytocannabinoids of CBD, CBG, and CBV, as well as wonderful terpenes, phytonutrients, & more!
Frequently Asked Questions About CBD Concentrates
What is a CBD concentrate?
A CBD concentrate is a refined (concentrated) form of hemp extract. Some concentrates are full spectrum, some are broad spectrum, and some are CBD isolates. Our CBD concentrate is made from a broad spectrum hemp extract, which means that it contains CBD and some other cannabinoids & plant compounds, but absolutely no THC. Concentrates can be made by using a chemical solvent for extraction or they can be made using solventless extraction methods.
What is distillate?
You may find conflicting information out there on the web about CBD distillates. For us at The Healing Rose, a CBD distillate is the product of first extraction from the hemp plant. It is a highly refined hemp extract. Our distillate concentrate in particular is made from broad spectrum hemp extract, which means it is 100% THC-free. Not all distillate products will be THC-free, however. And this is where our Broad Spectrum CBD Distillate stands apart. Our 0% THC formula is perfect for those that want to avoid THC at all costs.
What's the difference between CBD distillate and CBD isolate?
Unlike CBD distillate's more well-known cousin CBD isolate, CBD distillate still contains minor cannabinoids such as CBG, CBC, and CBDV, etc. CBD isolate will only contain CBD. However, the specific cannabinoids and terpenes present in each CBD distillate product for sale will depend on the specific batch of hemp plants that was harvested and extracted.
Is hemp distillate the same as CBD distillate?
Hemp distillate and CBD distillate are often used as synonyms, but it's possible for them to mean different things. Hemp distillates often contain some amount THC, whereas CBD distillate products typically do not (this is the case with our Broad Spectrum Distillate). There are also THC distillates which are psychoactive, but you will not find these types of products on our website. Lastly, a CBD distillate could be referring to a product that started as a CBD isolate, but was then infused with additional cannabinoids or terpenes to create a distillate.
How do I use a CBD distillate concentrate?
The CBD hemp distillate for sale here is great for infusing into a carrier oil to formulate your own CBD oil or CBD products at home. You can also use it for smoking in a dab or oil rig for when you need immediate relief.
7 Panel 3rd-Party Lab Results For our Hemp Distillate Concentrate
To determine how much you need, divide the desired amount of mg of CBD by 915mg CBD
Ex. You would like to make a 600mg CBD 1oz Salve/Tincture/Oil/etc.
= 600mg CBD / 915mg CBD
= 0.658g or 0.66g weighed out on a scale to make a quantity of (1) 600mg CBD product
Storage Instructions: Store in a cool, dark location and out of any direct light or sunlight. There is no known expiration date for this product, but we recommend consuming it with 18 months of purchasing.
Formula to Use:
Amount (g) of extract needed
=
(Batch Size (A) X Amount of CBD per tincture (B)) ÷ Amount of Active MG per Gram of Hemp Extract (C)
*For this batch, C=915mg CBD
Tincture or Infusion Example Formulation:
Make a 1oz, 200mg CBD tincture
=(1 Bottle X 200mg CBD in Bottle) ÷ 915mg (approx.) in each 1gram
=0.219g or 0.22g of the extract needed (weighed out on a 0.01g kitchen/jewelry scale)