Body
Unscented Herbal Massage & Body Oil 1X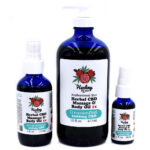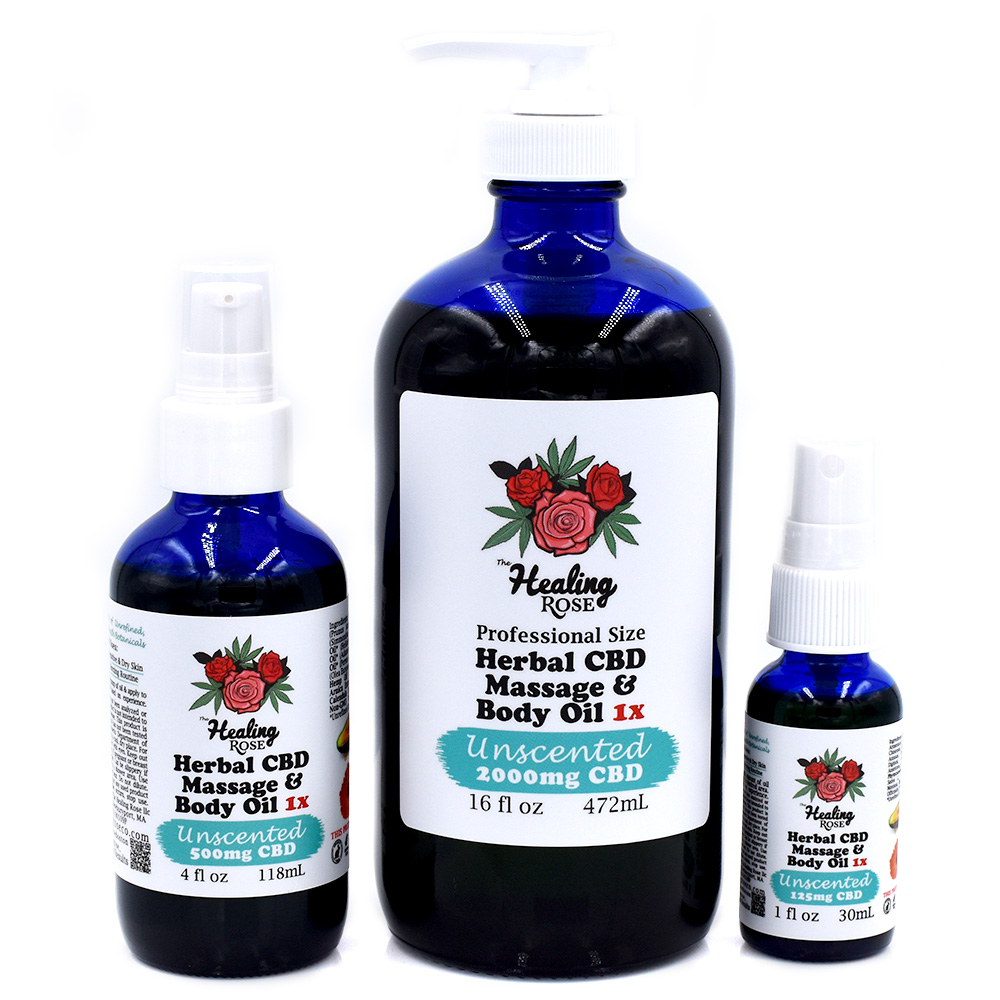 Multiple Sizes Available!
Body
Unscented Herbal Massage & Body Oil 1X
$12.00 – $140.00
Enjoy the Simplicity of Unrefined, Organic Oils Infused with Botanicals
Use this as a massage oil to massage away stress, tension, and soreness. You may also use it as a nourishing body oil that will also be able to provide targeted relief to our body's Endocannabinoid System's CB2 receptors. It is an awesome addition to your post-shower routine, and your nourished skin will thank you.
This beautiful, luxurious oil has a very mild nutty aroma from the unrefined carrier oils that is very pleasant. This product is vegan and free of any animal products or by-products.
Ingredients
Organic Apricot Kernel Oil* (Prunus Armeniaca), Organic Jojoba Oil* (Simmondsia Chinensis), Organic Sunflower Oil* (Helianthus Annuus), Organic Baobab Oil* (Adansonia Digitata), Organic Avocado Oil* (Persea Americana), Organic Olive Oil* (Olea Europaea), Organic Full Spectrum CBD CO2 Hemp Oil (Cannabis Sativa L.), Organic Arnica Extract (Arnica Montana), Organic Calendula Extract (Calendula Officinalis), Non-GMO Vitamin E Oil (Tocopherol)
*Indicates an Unrefined Oil
Suggested Uses:
Daily Nourishment
Sensitive & Dry Skin
Deep Hydration
Morning Routine
Directions
Begin with a single pump of oil & apply to desired area. Adjust the amount based on experience. 
Massage away stress & tension, while moisturizing & replenishing skin. Our Massage & Body Oils are made with 100% Certified Organic & 100% Unrefined Oils. We use the finest high quality organic full spectrum CBD hemp oil that is grown & extracted in Massachusetts. Perfect for a CBD infused massage, as part of your daily self-care routine, and as a replacement to traditional lotions and creams.
This product has not been analyzed or approved by the FDA. This product is not intended to treat, cure, or prevent any disease. This product is derived from Industrial Hemp & has not been tested or approved by the Massachusetts Department of Agricultural Resources. Store in a cool, dry place. For external use only. Avoid contact with eyes. Keep out of reach from children and pets. If pregnant or breast feeding, please consult a doctor. Can be slippery if used on exposed floors and in a shower area. Use with caution. Keep away from heat. Do not dilute. Store with the pump screwed on tightly, and do not put any used product back into container. If irritation occurs, stop use. Avoid prolonged sun exposure for up to 8 hours after applying.
Return Policy
ALL SALES ARE FINAL. If there are any issues, please reach out to us at info@thehealingroseco.com, and we will do our best to make it right.
Allergen Warning
This product may contain tree nuts. The FDA classifies Apricot Kernel Oil and Baobab as tree nut oils. If you have a tree nut allergy, consider talking to your doctor.
unscented option thumbs up
glad to have something unscented so I could pass this as a gift to a friend who is scent-sensitive. I love scents, but this person can never have fragrances. Happy to add this to my products from Healing Rose.