Tinctures
Rest Oil | CBN CBD CBC 3:3:1 | 2100mg | 1oz
Sale!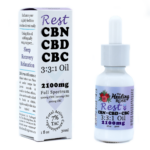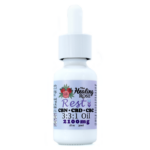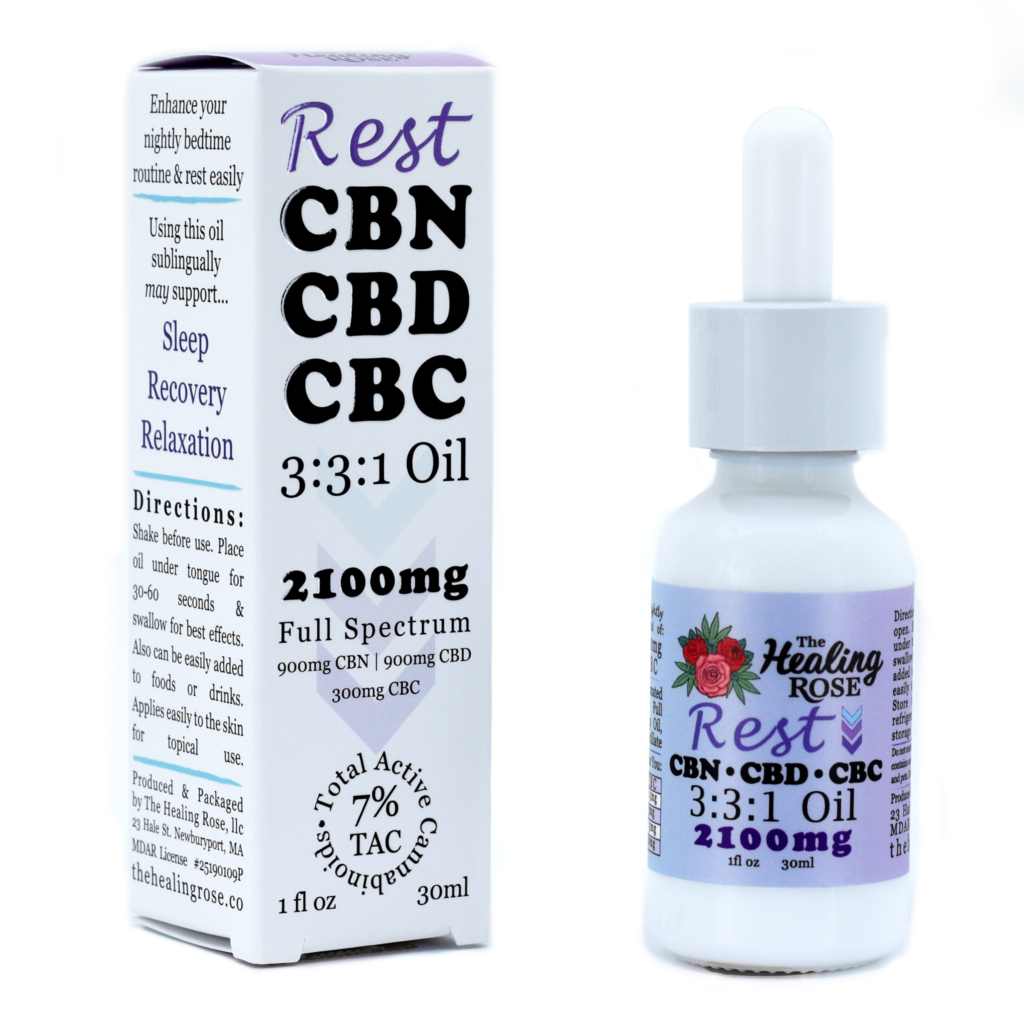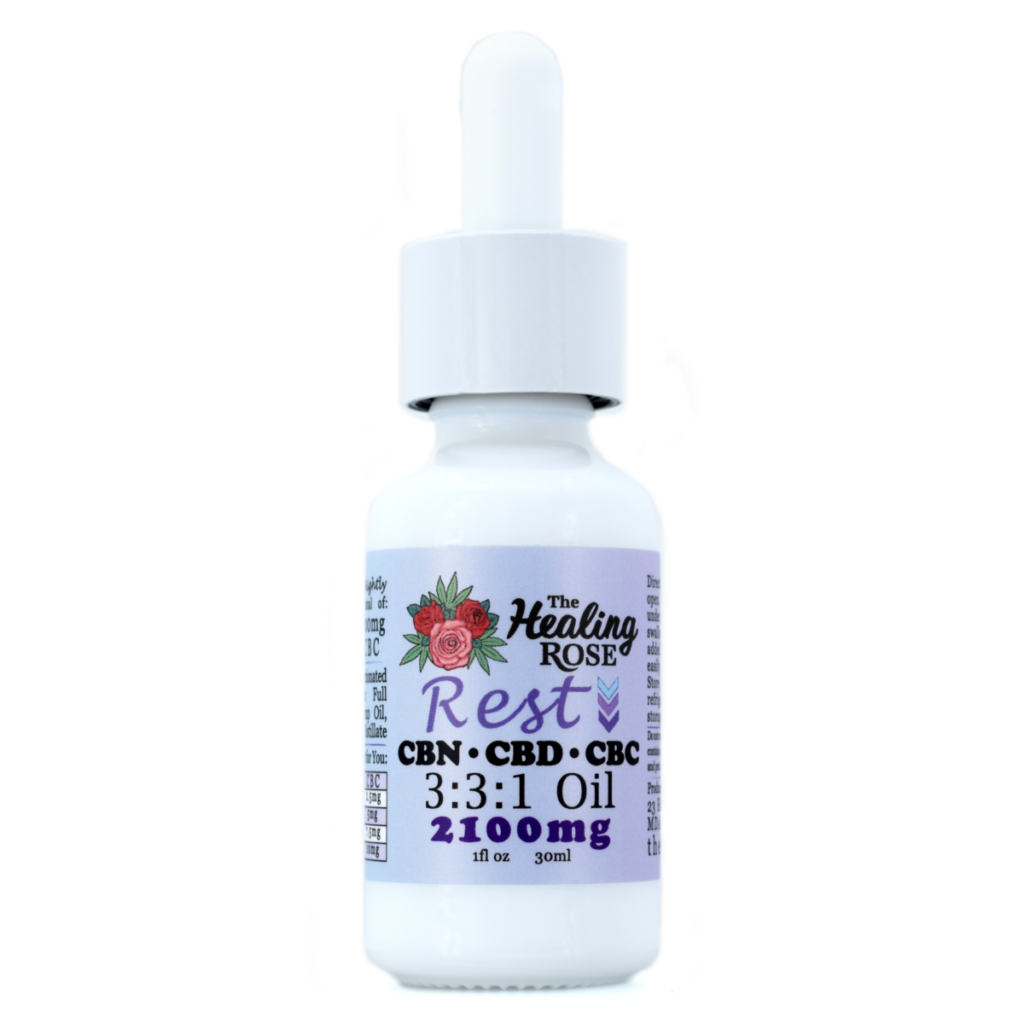 New!
Tinctures
Rest Oil | CBN CBD CBC 3:3:1 | 2100mg | 1oz
$90.00
Our Rest Oil was formulated to support your bedtime routine & help with deep sleep.
The bottle contains 900mg CBN, 900mg CBD and 300mg CBC. The label on the bottle contains a dosing chart to help you find the perfect amount of cannabinoids for you.
Frequently Asked Questions About Our 2100mg Rest CBN CBD CBC Oil
When is the best time to use the Rest Oil?
We formulated this product to be used 30-60 minutes before bedtime, although if you don't remember until right before bed, that's okay too! Some people like using the oil 2-3 hours before bedtime if they are home and looking to relax, enjoy a movie, do a puzzle, paint, read, etc.
Is this product guaranteed to make me sleep?
No. We do not make any guarantees about the product's effects and benefits. Everyone's body is unique and so is our Endocannabinoid Systems. We encourage everyone to do their own independent research on CBN, CBD & CBC and see if you feel that it is right for you.